Building rents or lease: Colossal waste of money by ministries and state institutions
View(s):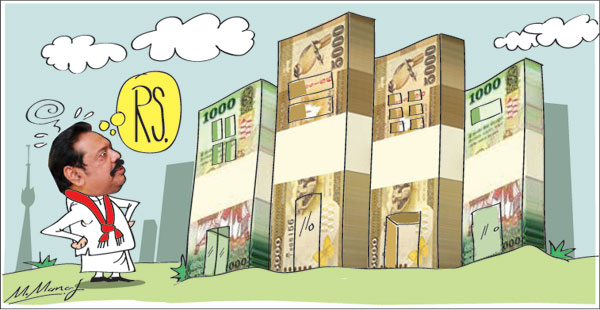 Some ministries and corporations seeking office space on rent have committed the government to pay millions of rupees.
This is by entering into lease or rent agreements for five years, Prime Minister Mahinda Rajapaksa has been told. He has now directed that a list of such state institutions be forwarded to him together with the period for which rent, or lease had been obtained and the costs involved.
In a few instances, it has come to light, that the long-term lease has even exceeded the moneys spent to construct such buildings. In one instance in particular, a lease has been concluded for five years and the amount has surpassed the moneys spent on constructing the building.
It is not clear what Premier Rajapaksa will do once he receives the list of the institutions.
An official source said that the matter could even be referred to a commission of inquiry. The idea is to identify those responsible for what the source said was "a colossal waste of public funds."
Besides this course of action, the source added that losses incurred to the state as a result of the move would also be worked out. This is besides examining whether office space was rented or leased after public advertisements were called for.
---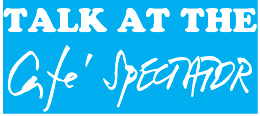 Ranjan tapes: More twists and turns
The Ranjan Ramanayake phone recordings saga is leading to expanded investigations by the Police.
Statements are to be recorded from two former Criminal Investigation Department (CID) top rungers — Retired senior DIG Ravi Seneviratne, who was then in charge, and Shani Abeysekera, then Director. The latter was earlier transferred as PA to the Southern Province DIG. When the tape recordings became public, he was interdicted.
Police are now awaiting a technical report from the Government Analyst over the voice of actor turned politician Ramanayake. This is before proceeding to record statements from a number of others.
Whilst a Police contingent waited on the ground floor for him to get dressed and come down, video footage showed that Ranjan, who was upstairs, spending considerable time combing his "hair". Thereafter, he took a few dips before walking down.
Ramanayake was produced at the Nugegoda Magistrate's Court on charges of possessing a gun without a valid licence. In the course of the proceedings, it transpired that the Government Analysts' Department needed external hard discs but had no money to buy them. The department informed Police that it would need nine of them.
Consequently, the Police have been forced to call for tenders to buy the external hard disks after they learnt the required quantity was not available in Sri Lanka.
Deputy Solicitor General Dileepa Peiris conveyed this when Ramanayake's case was taken up before Nugegoda Additional Magistrate U.K. Pelpola on Friday. "This is all public money which is being spent for this," he noted.
---
Gota's brakes on Werahera bogus brokers
President Gotabaya Rajapaksa's recent visit to the Department of Motor Traffic has laid bare many a racket. One such case relates to the renewal of driving licences. Brokers operating outside the department in Werahera have been selling unlawful packages for a large fee. That includes even a Medical Certificate already signed and kept. The name is filled when a 'deal' is through.
Two of them recently fell into a trap laid by plainclothes policemen who claimed they wanted to renew their licences.
---
JVP says some 250 state institutions topless
The Janatha Vimukthi Peramuna (JVP) has raised concern over the delay in naming heads of institutions and some of the appointments which have already been made.
Parliamentarian Bimal Ratnayake has listed out more than 250 organisations in which top posts are yet to be filled.
According to him, in some of the institutions though the chairpersons' positions have been filled, the Director Boards have not been appointed thereby making it difficult for these institutions to function. The Ceylon Electricity Board, the Water Board, the Sri Lanka Broadcasting Corporation and the State Engineering Corporation are among some of the organisations where the Boards of Directors have not been appointed.
---
Ranjan tapes: SB fears he also may be named
The Ranjan Ramanayake phone recordings being leaked on social and mainstream media almost on a daily basis, Lands and Land Development State Minister S.B. Dissanayake was asked by journalists at a media briefing this week to clarify his remarks that there might be recordings of him and Mr Ramanayake as well.
Mr Dissanayake pointed out that Mr Ramanayake was his deputy for three years when he served as Minister of Social Empowerment under the Yahapalana Government. "He (Ramanayake) used to come to my office every morning to talk. That's why I thought there might be some recordings, though I don't think there's anything controversial in them," Mr Dissanayake hastily clarified.
Mr Dissanayake is no stranger to controversial recordings. He was infamously named as one of those offering perks to entice United National Party (UNP) MPs to cross over during the 2018 constitutional crisis. The phone recording between him and former Minister Palitha Range Bandara where he asks Mr Bandara "Range, oya enawada?' (Range, are you coming?) was shared and parodied widely over social media for months afterwards.
---
SLFPers in move to shift Amaraweera from Hambantota to Colombo
Hambantota district Sri Lanka Freedom Party (SLFP) heavyweight Mahinda Amaraweera is in two minds whether he should contest the next Parliamentary elections from his hometown itself or from Colombo.
This is after some SLFP organisers told him to shift base and contest from the Colombo district. They have made a written request from the Minister who is also the United Peoples Freedom Alliance (UPFA) General Secretary.
The reason they have given is that there are no other 'uncorrupt politicians' from the SLFP to give leadership from their side.
Minister Amaraweera has not responded to the request.