Baseball Awareness Programme held for 11 schools in Southern Province
View(s):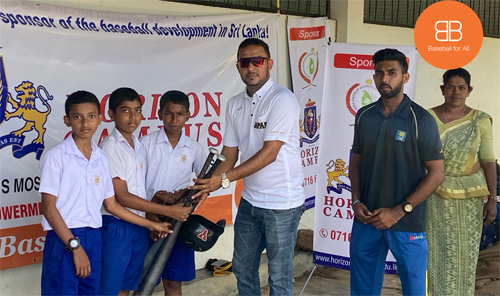 Baseball in Sri Lanka has rapidly grown in the past year or so with Sri Lanka winning the West Asia Baseball Cup for the second consecutive year. This win helped Sri Lanka qualify for the Asian Championships where they played alongside Baseball heavyweights such as Japan, Korea and Taiwan.
These superb performances were rewarded as the Sri Lanka Baseball team was recognised at the 5th SLT Silk Sports Awards ceremony winning the Best Team Award.
After these victories on and off the field, Sri Lanka Baseball has planned to take the game to all districts and provinces. The most recent Baseball Awareness Programme was conducted at Mahinda College, Galle grounds January 8 with the participation of 11 schools from the Southern Province. It was a resounding success and most of the schools were donated equipment and the coaches were given advanced training.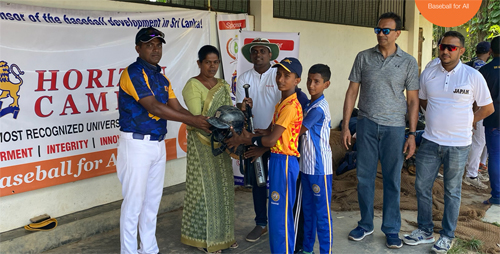 The Sri Lanka Baseball Association is planning District Tournaments with the intention of giving lesser known schools the chance to gain valuable match time and experience. The first tournament for this year will be in the Matale District on January 17  and 18 and the second tournament will be in Kandy District on January 25and 26.
The association will be having their second Baseball Awareness programme at Laggala-Pallegama and introducing the sport to eight schools in the area. Some of these schools were affected by the Moragahakanda Project and Sri Lanka Baseball believes they will be giving these children an opportunity to reach the highest level by playing the sport of baseball.