2020 New Nations Team event: ATP Cup 'For love of Country'
View(s):

With the catchy phrase 'for love of country' ATP has launched their very first promised Inter-Nation Tennis championships. The teams will play for the ATP Cup in Australia.

Men's ranking is the hold ATP has on the global tennis. In recent times, professionals made no secret about Davis Cup being inadequate for them. In short, this termed Davis Cup obsolete. Davis Cup has served its time, it is a promotional idea of early 19th century and it is so even now. Modern tennis needs a new format and vibrancy in presentation. The ATP Cup was ATP's answer.

ATP, Tennis Australia
venture

ATP has been conducting 'Nations Cup' as an Inter-Nation event in Dusseldorf, Germany from 1978 and it was stopped in 2012. It was limited and players were not happy about the format.

This year, Tennis Australia has joined with ATP to stage the first edition of the ATP Cup in three cities in Australia, Sydney, Perth and Brisbane, and the three names attached to it are Patrick Rafter, Pat Cash and Ken Rosewall. The ATP ranking of September 9 and November 11 of 2019 were used to select 24 teams.

Roger Federer withdrew and with that Switzerland was not eligible. He is also involved in another team event, the Laver Cup. From what I see, Australian Rod Laver is not involved in ATP Cup either.

ATP Cup teams and players

Each tie will have two singles and a doubles. In all, the event will have 72 players. That does not mean all players will be in the top 72 of the ranking. One player or two in the top 30 will permit the third player in with doubles capacity.

ATP Cup is played for 22 million dollars and liberal amount of ATP points. The format is most attractive to professional players and it also makes players free of national team needs for rest of the year. It is played in outdoor hard courts. Singles matches will be best-of-three tie break sets and in the doubles the third set will be a tie break. This means it is quasi exhibition format.

The event started on the 3rd January 2020 and will go on till 12th. Forest fire of Australia is concern to all regardless where we live. On the 20th January, the first Grand Slam of the year Australian Open, will begin in Melbourne.

'Event Ownership' history

This has become the new 'hot item' of sports. Until tennis became open in 1968, events were sanctioned by International Tennis Federation [ITF-1915] for rules and the events were held by the national associations through their network.

The structure maintained very strict amateurism, punishing players for even sparring for pocket money. Those who did that were named 'Markers'. A terminology that came to being from the billiard table tradition. They were barred from amateur competition worldwide. However, good players took money under the table and the practice was cynically called 'Shamateurism'.

The Open era began in 1968 and what we see today is professionalism in tournament structure. Popular opinion is money was earlier under the table, now it is on top of the table. ATP and WTA, professional bodies are calling the shots and have their very own and very popular annual professional global circuit. They are the tennis news now and not the local ranking events. It will evolve further.

Professionalism and Player development

Even the known big tennis nations are struggling to develop players through their national sports development authorities to match professional need. This could be said to be true of many sports today. Basic needs for player development are good tennis courts, these have vanished. Concrete structures stand over former tennis courts.

I heard similar stories from many parts of the world where playing facilities are fast vanishing. New Year congregation of diaspora in Colombo revealed Portland Oregon, England, Germany, Sweden, India, Thailand, Japan, Australia and New Zealand have the same situation.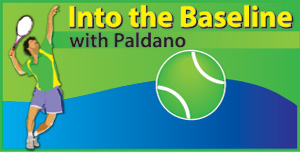 At development stage of tennis, a player need at the least to play ten sets of full court tennis a week. There are no courts and worse, there are no players to play with. The most critical need of a successful coach is not so much his coaching qualifications but his playing ability. Coaches' understanding of competition tennis is what makes the student better tennis players. All of these need good tennis courts being made available to play.
Development, geography and seasons?
At any given time, a long-term observer would have noticed players appearing from one region of the world. Australia was in the fifties and sixties, USA was in the sixties, seventies and eighties, Western Europe in eighties, nineties and the first decade of new millennium. Now it is Eastern Europe, Balkans and Far East Asia. Some spurt from Thailand, Indonesia and China. Sporadic but prominent South Americans appeared always. What I have also noticed is when playing facilities are not easily available, the game dies in a nation.
Always few dedicated past players stem player development and young players appear. Euphoric promoters use it for propaganda and worst exploit it for money and the spring stops. The goose that laid the golden egg is killed. The young who got entangled in this are left with youth wasted. For a place in the sun, in a nation, a player development road will have to appear first. — All the best for 2020.
-George Paldano, Int. competition player; Accredited Coach of German Tennis Federation; National coach Brunei, Sri Lanka; Davis-Cup, Federation-Cup. geodano2015@gmail.com