Mercmarine Training supports Seafaring Careers for Women with Scholarships worth over Rs. 2 Million for Female Cadets
View(s):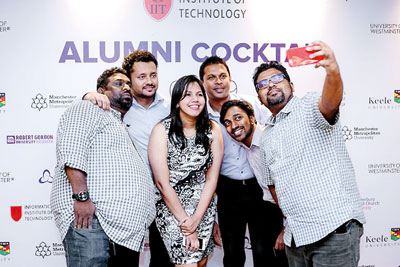 Cadet Gimhani Herath receiving the Dieter Dushner Shield from Mrs. Sonia Lapointe, wife of the German ambassador in Sri Lanka and Captain Rohan Codipilly, COO, Mercmarine Group (on the right)
In a bid to promote the highly rewarding seafaring careers for female professionals, Mercmarine Training has opened their special scholarship programme yet again for the 2020 cadet officer intake.
Mercmarine Training has always embraced an equal opportunity, egalitarian philosophy. This has led to the organisation focusing on seafaring careers for female professionals and empowering female cadets. The scholarship programme was first launched in 2017 to celebrate the organisation's 30th anniversary with the ambition of promoting careers at sea amongst Sri Lankan females.
Each scholarship awarded has a value over Rs. 1 million and covers the first phase of the Navigation or Engineering Cadet Officer Programme at Mercmarine Training.
The seafaring trade, which was once male-dominated, has changed dramatically to be more open, diverse and progressive. International organisations such as Maritime Organization (IMO) have consistently promoted equal opportunity professionalism, with respect to the advancement of women in the maritime profession, covering both shore-based and seafaring job roles.
As Sri Lanka's foremost seamen training institute, Mercmarine Training has always been at the helm of global change. The organization has also incorporated these practices so that they benefit students, give them a truly global education and access to a world of opportunity.
Speaking of Mercmarine Training's continued efforts to be the driving force behind female empowerment in the field, a spokesperson from Mercmarine Training said "It is extremely gratifying to be able to re-introduce the special scholarship programme for the 2020 intake. After all merchant seafaring is one of the most rewarding career paths available to Sri Lankan youth today.
In addition to this, we see a global trend for female professionals sky-rocketing. As the country's oldest seamen training institute, we feel it is our responsibility to bring these global trends back home so that our youth can benefit from a world of opportunity. The scholarship programme, which is an unprecedented initiative, is just one of the many advantages we offer our students."
Applications from interested and eligible young women who have recently concluded their A/L's in the Science, Mathematics or Technology streams, have a sense of adventure and want to conquer the seas are invited. All scholarships awarded are done so on merit and will be based on the students' scores and performance during the entry selection process for the intake. To obtain more information on the course please contact Mercmarine Training via e-mail:  apply@mercmarine.net or call: 011 7476100.
Founded in 1986, Mercmarine Training has continually produced top-notch Sri Lankan seafaring professionals and has been a key force in attracting young blood to the industry.
Specializing in the areas of training Navigational Officer Cadets, Engineering Officer Cadets, Deck Ratings, Engine Ratings and Catering Ratings at the entry-level for the seafaring profession, Mercmarine Training has pioneered many initiatives in the field such as the scholarship programme for female cadets.
Backed by the Mercmarine Group, one of the largest shipping groups of companies, Mercmarine Training intends to continually raise awareness about the merchant seafaring profession among the Sri Lankan youth and provide them with unprecedented opportunities to embark on successful careers.