After GCE A/L and O/L MSI offers a range of top MSU Malaysian Diplomas that meet future industry needs
View(s):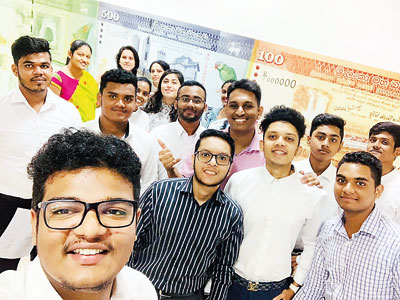 Committed towards ensuring a high rate of student's success, Management   & Science Institute (MSI) is a fully affiliated higher educational establishment within the Management and Science University (MSU) Malaysia that is recognized by many other leading universities worldwide including those in the United Kingdom, Australia, Germany and Japan.
The Management and Science institute is fully administrated and affiliated by Management and Science University Malaysia, which is 541st QS world ranked University, top 100 young Universities and top 300 employability in the world by QS word ranking.
MSI students can complete their Diploma to Degree and MBA at MSI Colombo or Main University in Malaysia or various partner Universities worldwide including, Australia, UK, Japan and Germany. MSU is a commonwealth listed university and recognized by the UGC and SLMC in Sri Lanka.
Designed in response to global industry needs, MSI offers  number of Diploma programmes leading to the Bachelors (Hons) Degree offers through MSU Malaysia.
The Diploma in Business Management: Structured to reflect the changing business landscape and crafted in conjunction with industry leaders to provide a firm foundation in business knowledge and practice, The Diploma in Business Management from MSI is designed to develop students to master, handle and meet the demands of the future business industry.
Consisting of core Business Management modules focused on exploring and understanding contemporary management it provides students with concepts, frameworks, analytical, problem solving and research skills to enable them to operate confidently and effectively in a range of disciplines that include management, administration, enterprise development, marketing, consultancy, and related fields.
Students learn the fundamentals of business such as the Practices of Management, Principles of Marketing, Finance, Business Communication, Economics, Business Ethics, and Industrial Operation.
Students can apply this programme content to develop dynamic and strategic responses to complex internal and external challenges facing organizations from the perspective of strategic decision making, strategic finance, contemporary marketing challenges and managing complex alliances across the public and private sector that also includes the consideration of ethical principles and practices.
They will be also introduced and exposed to many different aspects of international business both academic and practical context that is relevant to the current and future needs of the business landscape.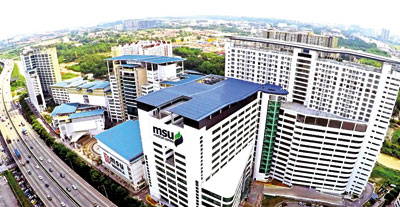 Students successfully completing the Diploma in Business Management will have the opportunity to progress to the Bachelor's (Hons.) Degree Programme in International Business at the Management and Science Institute (MSI) Colombo, MSU Malaysia or at any partner universities worldwide.
The Diploma in Biomedical Science: This programme is a platform for the students to pursue  career paths in biomedical, medicine or any health science related jobs, while introducing the student to relate to the latest development in the field and emphasizing the need for research and development.
The curriculum integrates knowledge, attitude and skill components to meet modern day challenges as professional biomedical scientists. The learning outcome of the Diploma in Biomedical Science is to provide the knowledge and understanding of specialist disciplines in biomedical science stream and their application in the laboratory based study of disease and diagnosis.
The Diploma in Hospitality & Tourism Management: Leveraging on a unique learning opportunity in the combined disciplines of hospitality, tourism and management, students pursuing the diploma  will be exposed in the 'know how' and 'hands on' training in both the hospitality and tourism areas of practices.
Diploma Holders will find ample opportunities  availing themselves to careers in hospitality and tourism industry as well as careers in internationally recognized hotels and travel operators.
Besides providing international experience and exposure among students in their relevant subject areas, extensive industrial training components are also blended into all the programs of study to enhance graduates' employability.
For further information in obtaining  MSI programmes please contact us on 0112576644, 0112576700, Hot Line 0770777880, email  info@msi.edu.lk    or visiting  MSI Colombo at, No 300 Galle Road, Colombo 03