Colombo-gate: Disinformation, fake news come in different ways
View(s):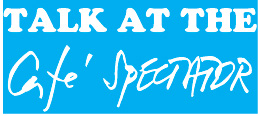 The "Colombo-gate" recordings of some 127,000 telephone conversations by actor turned UNP parliamentarian Ranjan Ramanayake have gone viral.
In a conversation with Mr Ramanayake, Senior Superintendent of Police (SSP), Shani Abeysekera, then Director of the Criminal Investigation Department (CID), tells how he met an overseas reporter from The New York Times (NYT). "The lady was tough and kept asking me whether I am saying the truth," he declared. He insisted that he was.
That is not all. He admits that it was he who had given the facsimiles of two cheques issued by a Chinese company to the lady reporter "to convince her of his claims." Among other matters, the prestigious NYT reported on June 25, 2018 in a story that "During the 2015 Sri Lankan elections, large payments from the Chinese port construction fund flowed directly to campaign aides and activities for Mr. Rajapaksa, who had agreed to Chinese terms at every turn and was seen as an important ally in China's efforts to tilt influence away from India in South Asia. The payments were confirmed by documents and cash checks detailed in a government investigation seen by The New York Times."
All those years, the fact that CID top brass gave no interviews to the local media or helped them to fact check on stories is one thing. Only on one occasion last year that the acting Police Chief, Chandana Wickremeratne, urged the CID to hold a news conference and tell the public what they were doing.
But SSP Abeysekera's admission that he was investigating the Rajapaksas and happily doling out cheques he purportedly received from the Chinese firm by Rajapaksas is another. That is even before the investigation was completed and a report was forwarded to the Attorney General's Department.
The story is now complete when SSP Abeysekera reveals part of his inquiry, even before conclusion, and hands over the facsimile of the two cheques.
Here are extracts from the July 8, 2018 Sunday Times Political Commentary which throws more light:
"The Sunday Times has learnt that Chinese funding to different political parties was the subject of investigation in early 2015 by the Special Investigations Unit (SIU) which functions under the Inspector General of Police. This unit took over the probe after the Financial Intelligence Unit (FIU) functioning under the Central Bank of Sri Lanka (CBSL) first discovered the induction of funds.
"A high-ranking source in the Criminal Investigation Department (CID) confirmed yesterday that they had not previously investigated this case. They were now awaiting written instructions to undertake a new probe which will focus on disclosures made by the New York Times.
"The source declined to comment when asked about a report in the state-run Daily News of July 22, 2015 headlined, "CID bust massive money transaction during Presidential election. I can only say we did not conduct such an investigation," the source added.
"More so since Police Chief Pujith Jayasundera has placed the probe in the hands of the CID. This is notwithstanding the fact that UNP parliamentarian Ranjan Ramanayake had made a complaint to the Financial Crimes Investigation Division (FCID)…."
So, the cat is out of the bag now. Disinformation comes in different ways, much like fake news.
---
"Tamil Eelam" team beat West Papua to get their football stripes
"Tamil Eelam" may have been defeated militarily a decade ago, but the handful who still idolise a separate state within Sri Lanka, are still unyielding in their efforts.
In such a move 'Tamil Eelam' has succeeded by going a step further, after it thrashed a team named West Papua by 10 goals to 2 in a CONIFA World Football Cup Qualifier match in the Hague.
After a failed separatist movement in Sri Lanka, the Tamil Diaspora living in Canada, the United Kingdom and Switzerland, has formed a football team which is a member of CONIFA.
CONIFA — the Confederation of Independent Football Associations — was inaugurated in 2013 and is the international governing body for associations of football teams that are not affiliated to FIFA, the legitimate governors of football in the world. Any football association based on ethnicity, linguistic minority, cultural organisation or territory could apply for CONIFA membership and Tamil Eelam is a member representing Asia.
The "Tamil Eelam" team consists of semi-professional and amateur players and they are playing good football, perhaps better than the Sri Lanka team.
It's one of the 59 member teams of CONIFA, and part of 11 Asian teams which also include Aremeans Suryoye, East Turkestan, Kurdistan Region, Karien, Lezgians, Punjab, Rohingya, Ryukyu, Tibet and United Koreans in Japan.
Interestingly almost all of the CONIFA member teams are representations of failed separatist movements, minorities or minority ethnic groups from a country. "Tamil Eelam" has all qualifications to become a CONIFA member and it is probably in a jubilant state for the mere reason of beating West Papua 10-2 in front of a crowd of 20 spectators, and beyond that probably for feeling accepted and belonging.
Of course FIFA has a membership of 211 football playing nations and the FIFA World Cup is the biggest sporting event of the world. But it is crystal clear that FIFA has no time and interest to counter, oppose or obstruct the 59-member CONIFA, for using the sport to conduct competitions that would bring down the value of FIFA World Cup.
Probably FIFA would not or willingly want to become another reason for these 59 teams to feel 'cornered' for being engaged in sports, in particular football. "Tamil Eelam", being one such team, would be feeling more strong and secure among 59 teams, which are having a good time in their own special world.
---
Political table talk at wedding of Kabir's daughter
It was the wedding of Shara, the daughter of United National Party (UNP) Chairman Kabir Hashim at the Colombo Hilton on Friday night.
The political glitterati were all there — President Gotabaya Rajapaksa with UNP leader Ranil Wickremesinghe seated next to him.
Strategically it must have been the table arrangements that saw President Gotabaya Rajapaksa, Prime Minister Mahinda Rajapaksa, UNP leader Ranil Wickremesinghe and Speaker Karu Jayasuriya at one table; Opposition leader Sajith Premadasa, former minister and onetime UNP chairman Malik Samarawickrama with former President Maithripala Sirisena at one table; and former President Chandrika Kumaratunga and TNA leader R. Sampanthan at one table. That table arrangement was a deft indicator of current political alignments as well for the political observer.
Much of the conversations centred on the "Colombo-gate tapes."
One kept asking the other why Ranjan Ramanayake MP had to record conversations. Premier Rajapaksa and his predecessor Ranil Wickremesinghe were locked in a lighthearted banter over it.
---
President's media chiefs moved
Thirteen directors in charge of different units in the Presidential Media Division have been moved out.
The only exception is Sugeeswara Senadheera, who still functions as director in charge of the International Media.
---
CID moves fast to track down Dubai robbery suspect
This is the story of a good deed by the Criminal Investigation Department (CID).
Dr. Baba Yerra, an academic and a consultant based in Dubai employed a Sri Lankan as his assistant to help him in his office and work at home.
One morning when he woke up the man was gone. He had taken along with him Dr Yerra's cash, a collection of expensive Swiss made wrist watches and other valuables. He complained to the Dubai Police.
He later flew down to Colombo and lodged a complaint to the CID.
Detectives got on the job. They trailed the man and caught him red handed when he was selling the items of gold stolen to a jewellery store in Negombo. The man was promptly arrested and all the other goods he stole were recovered.
He was produced before the Negombo Magistrate who remanded him till January 23.
---
Soleimani killing: Mixed signals from Lanka
The Colombo-based diplomatic community was plunged into confusion over the official position of the Sri Lanka Government on the killing of a top Iranian General.
General Qassem Soleimani was killed in a US drone attack near the Baghdad International Airport.
In what seemed a bland statement, this is what the Foreign Relations Ministry said:
"Sri Lanka is deeply concerned about the growing tensions in the Middle East following the assassination of a senior Iranian leader.
"Sri Lanka urges all parties to act with utmost restraint and maintain peace and security through constructive dialogue in order to de-escalate the threat to the stability of the region."
However, speaking in Parliament last Thursday, Education Minister Dullas Alahapperuma condemned the United States for the drone attack on General Soleimani who headed Iran's Quds Force and was regarded as the number two in Iran. "The incident could be taken as a threat to leaders in other countries," he declared.
Contradictory statements were a forte of those in the previous government. It seems the present one too is following the trend.
Just last week, two State ministers declared in the state-run media that constitutional changes would take place ahead of the parliamentary elections. They did not realise that the government did not have a simple majority leave alone two thirds.
It took Prime Minister Mahinda Rajapaksa to put matters to rest. He told newspaper editors and heads of electronic media that such changes will, of course, take place after parliamentary elections.