Any kind of publicity, is better than no publicity
View(s):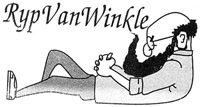 My dear Ranjan,
I thought I must write to you not only because the entire country is talking about you but also because I don't feel like calling you- who knows where that will lead to! I hope you are not distressed by this undue attention because as far as you are concerned, any publicity is better than no publicity at all.
Although most people are taking a dim view of what you have done- recording peoples' conversations without their knowledge- I think we all ought to thank you and congratulate you for what you did. You have achieved what many people tried to do but couldn't for many years. Please let me explain.
For decades, rival political parties have tried to destroy the Greens but they didn't succeed. Ms. B tried to do so in the early seventies but JR stood up to her. Mahinda maama almost succeeded when he engineered cross-overs from the Greens, ensuring their defeat. Yet somehow, the Greens regrouped.
Where all of them failed, you seem to have succeeded spectacularly. Those leaked tapes with several important people including judges, policemen and even the Green Man himself have ensured that the 'pohottuwa' chaps don't even need to campaign at the next elections. Their victory is all but certain.
When a majority of people elected Cheerio Sirisena and the 'yahapaalanaya' clan five years ago, they did so hoping to cleanse the government of corruption and reinstate the rule of law because they believed that Mahinda maama and those surrounding him were taking the law in to their own hands.
That didn't happen because very few people accused of corruption were brought to book and even fewer went to prison. What you have now shown us is that you were interfering with the judicial processes all the time, with phone calls to policemen and judges and targeting specific individuals.
It was very interesting- though it must be humiliating for the individuals concerned- to hear a senior judge pleading with you about her promotion, another discussing whether to grant bail to a suspect in a case before him and a top cop offering to do the dishes for you in exchange for your secrecy.
That senior judges and top cops have to plead with a backbench MP is disgusting but not surprising. We knew all along that there was some political interference but it is you, Ranjan, who has proved beyond reasonable doubt that this is how the 'system' works in Paradise. We must thank you for that.
Then, like in many of your films, you also provide us with a bit of cheap humour, hinting that The Green Man wants Mahindananda killed and he is jumping up and down about this. Yet, even he must surely know that he is not that important to waste bullets on, or that the Green Man is not so capable!
You can't blame the 'pohottuwa' chaps for trying to cash in on this. Wimal, for instance says there are 127,000 audio tapes which means you would have had to produce seventy tapes each day during the 'yahapaalanaya' era. Wimal needs to be careful though because some 'Sashi' tapes are among them!
There are also other questions that arise. How is it that these tapes, which should be in Police custody, are being released on a daily basis? Why is it that the leaked tapes target selected individuals such as the judge who heard Duminda's case? Is this not evidence that the system is still being manipulated?
We then have people like Gammanpila, Thilanga and Mahindananda saying that the verdicts given by the judges heard in these tapes must be reviewed. There is nothing wrong with that but they only keep referring to Duminda's case, forgetting that that verdict was endorsed by the Supreme Court.
Ranjan, true to your nickname you have, in 'one shot', managed to destroy the confidence we had in our judiciary and expose the farce that was 'yahapaalanaya'. You have also ensured that no politician or official will discuss any issue of significance over the phone. How can we not thank you for that?
After the Greens' recent defeat, it was difficult for them to recover. Now, the three 'R's have made it impossible: Ranil with his ineffective leadership, Ravi with his bond scam and now you, Ranjan, with your audio tapes. Who, knows, Gota might be so pleased with you, he might even grant you a pardon!
Yours truly,
Punchi Putha
PS- Cheerio Sirisena wanted to hang at least one man before he left. That did not happen. Instead, he made history by releasing a murderer. The way your audio tape drama is being played out, Ranjan, you too may make history by paving the way for the release of another- and we all know who that is!