EduLanka offers admission to study at Dalian Medical University, China
View(s):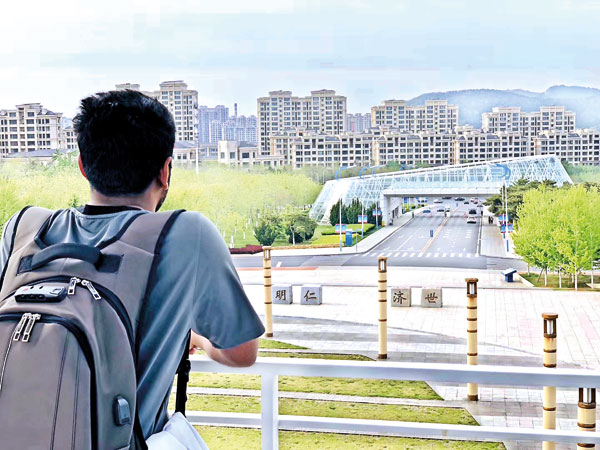 Found in the year 1947, Dalian Medical University has been developed to a multi-disciplinary medical university located in the coastal city of Dalian. Dalian is an important International shipping centre, logistics centre and financial centre in the Northeast Asia Owning excellent environment and temperate climate. The Dalian city was firstly listed as the "Best Tourist Cities" of China.
In 2009, it was recognized by UNEP and awarded the highest prize of international garden city by IFPRA.
Dalian Medical University (DMU) is the largest medical university in China which enrols the most International students as much as 1300 from 82 countries in degree programmes. DMU occupies an area of 373 acres with building area of 94 acres and contains 22 teaching and scientific research institutions, 5 supplementary teaching organizations, 1 branch college, 1 affiliated medical school, 9 affiliated hospitals (2 are directly affiliated hospitals), over 100 teaching bases, 1 state level International SciTech Cooperation base, 1 ministerial level research institution, 1 ministerial level lab, 10 provincial level key labs, 1 provincial level engineering technology research centre and 6 provincial key labs for universities.
The university has a staff team of 4500, including 580 professor, 660 associate professors and 910 Doctoral. And master tutors. The number of students has reached up to 12,800, including 1300 international degree students.
The MBBS programme for International students in DMU was set in 2004 and in 2007 the MOE declared it as the qualified university to offer English-taught MBBS programme. The MBBS Programme is open for spring (March) and Autumn (September) with a duration of 6 years. Besides, it can be taught in English and Japanese upon students' choice. According to the framework agreement on degree accreditation between MOE of China and other countries, the degree awarded by DMD is recognized in 31 countries.
DMU is recognized by World Health Organization and the graduates of MBBS programme are eligible to take the Medical Licensing Examinations held by the medical councils in different countries such as MCI, PMDC, USMLE, AMC, PLAB, HPCSA, SCHS etc.
Why DMU?
China Ministry of Education (MOE) approved
Recognized and approved by WHO/GMC/SLMC/MMC/PMDC/NewZealand Medical Council, etc
Three affiliated hospitals with more than 6,000 beds.
Scholarships at different levels
Chinese government scholarship (bachelor, master, PhD, visiting scholar)
Liaoning government scholarship (PhD)
Dalian municipal scholarship (bachelor, master, PhD)
University scholarship (students on campus
A university with diverse cultures
More than 1,100 international students
Over 110 countries students studied here
n The world most luxurious and beautiful government university with an International city and comfortable living facilities' for the students.
n Campus with its own coastline
n Sports and extra-curricular activities
n Tourist City
n Comfortable climate: all three seasons
n Safe living, wifi, hot water, attached bathroom, laundry, kitchen
EduLanka Study Medicine is representing many foreign medical universities and helps the students to get admission on their budget and interest. With twenty years of experience in the educational industry, we have signed agreements with the world leading medical universities to help students to empower and enrich their knowledge in the field of medicine.
We have been a supportive hand for the Sri Lankan students in abroad. As the best educational service provider, we have been able to deliver the best service for the students and have given the opportunity for many students to study in leading medical universities. Registrations are now on for March & September 2020 intake.
For counselling and guidance, please contact : 0776320623 or visit us at EduLanka Study Abroad, No.07 Rajaguru Sri Subuthi Road, Colombo 06