Harvey accepts fault for Bradman not averaging 100 in Test Cricket
by Mahinda Wijesinghe
View(s):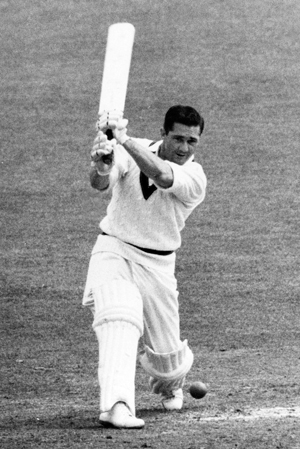 In my previous contribution I had inadvertently included Les Favell and Ron Archer as members of Bradman's 17-member team that toured England in 1948. This was the tour when for the first time Australia went through an entire tour of England unbeaten. No wonder the media named them 'Invincibles'.
In Bradman's autobiography, he describes Indian left-arm spinner Mankad (the bowler) running out Australian opening batsman Bill Brown from the non-striker's end as follows: "once more Mankad ran out Brown in the their match against Queensland." No! This (second) incident happened in the match against an Australian XI. For once Bradman too nodded.
The 17-member team that toured England in 1948 comprised:
Openers: Sidney Barnes, Bill Brown, Arthur Morris.
Batsmen: Don Bradman (captain), Ron Hamence, Lindsay Hassett, Neil Harvey, Sam Loxton, Keith Miller.
Wicket-keepers: Don Tallon and Ron Saggers.
Slow bowlers: Doug Ring, Ian Johnson, Colin McCool.
Fast/seam bowlers: Ray Lindwall, Ernie Toshack and Bill Johnston.
In fact, Hamence could not even find a place in any of the five Test matches as the touring party went through undefeated in 34 games with a Test result of 4-0. Indeed it was Bradman who planned to go through this tour undefeated. The 'baby' of the team in 1948 was Robert Neil Harvey (b. 8/10/28) later to be decorated as OAM and MBE.
At the moment of writing only Neil Harvey remains 'undefeated' at 91 years of age of the 17 members. Eventually left-hand batsman Harvey developed into one of the best batsman and fielders produced in Australia. As famous Australian all-rounder Alan Davidson (1953-1963) who played alongside Harvey(1953-63) stated:
"Harvey was the best player I played with, without a shadow of a doubt, Neil Harvey is the best player that's been since the war. He spent more time out of his crease to play spin than any other player, and he was never stumped. Bradman had the best footwork, but Harvey's was second … no one playing the game today has the footwork of Harvey …" No wonder his Test cricket statistics reads as follows:
79 Tests (1948 – 63), 6,149 aggregate of runs, 21 centuries, 24 fifties, Highest score 205, at an average of 48.4.
On his fielding, here is skipper Bradman's view, who never wasted his opinion freely. During the game against Surrey here's Bradman: "In the end we won the match with 20 minutes to spare, but not before we had seen Neil Harvey take an outfield catch which unhesitatingly rate the greatest of its kind I've ever seen. A towering drive was certain to go for 6, but Neil running flat out to the left took the catch high above his head and wide on his left side as he jumped feet into the air. The ball would have gone well over the ropes, and it was, some seconds before even the players realized he had made the catch – it seemed an impossibility that he could even reach it."
Remember teenager Harvey was in his youth during this tour. Later he developed as one of the best fielders in the covers with a throw to match.
But his beginnings were very modest. Indeed he had to borrow a bat from his club, Fitzroy Cricket Club when selected to tour England in 1948 under Bradman, nor did he own a pair of batting pads or gloves until he received them as gifts during the triumphant 1948 tour. It was the Lazenger sports goods company who presented him with the necessary equipment for the youngster to carry on. It was as a spartan youth he was to begin with.
There weren't sponsors during that time. As Harvey said, he had five brothers – Merv, Clarence, Harold, Ray and Brian – who were outstanding cricketers. Merv represented Australia in one Test; Mick, represented Victoria and Queensland before umpiring Test matches; Ray also represented Victoria; while Harold and Brian played for Fitzroy with distinction. It must have been a great strain for the family to maintain six brothers playing top-level cricket simultaneously.
As much as every cricket enthusiast knows if Bradman scored 4 runs in his last Test innings he would have had a surreal Test average of 100.0. Sadly he was bowled second ball for a 'duck' by a relatively unknown leg-spinner Eric Hollies during the fifth and final Test.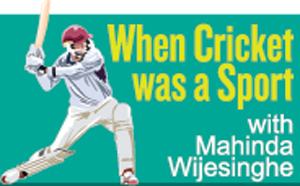 Now comes an admission of guilt from Neil Harvey that if not for him Bradman would have achieved the 100-run Test average! In the fourth Test at Leeds in 1948 Australia needed just 4 runs to win. Harvey came into bat at No.4 after Miller was dismissed. At the other end was Bradman unbeaten on 173. Harvey hit the first ball he faced off Cranston the Lancashire seamer to the boundary and sealed the issue. Nobody was aware that Bradman was 4 runs shy of a Test average of 100.0.
In the final Test, England was dismised for 52, and The Don did not get a batting turn in the second innings – except his inglorious 'duck' in the first innings. So Harvey is quoted as saying, "It's entirely my fault Bradman didn't average 100 in Test cricket. If he had scored those four runs (in the fourth Test) instead of me, he'd have got there."
"The public charged onto the ground and I can still remember Bradman yelling, 'come on son, let's get out of here'."
"I'm quite willing to take the blame. But I didn't know he was going to get a duck in his last Test match … Nobody knew Bradman needed four runs at Leeds; nobody knew he needed four runs when he played in his last Test at the Oval.
So the great Don remained with a Test batting average dangling at 99.94.