From Jamaica with Love
View(s):

Savour the taste of an enticing feast of Jamaican delights at the Flamingo House at Horton Place from November 30 to December 7, at a fully-fledged gourmet experience amongst the celebrated diners and food critics.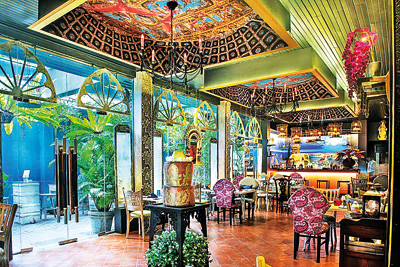 Flavoursome Jamaican grills prepared by the popular seafood maestro from Weligama Bay Marriott Resort and Spa, chef Saman Weerakkody will be the highlight of the event.
Over an 8-day span Flamingo House will transform, taking a complete departure from the ordinary to extraordinary. The Jamaican Food and Drink Festival comprises an entirely-unique, Caribbean themed- buffet prepared by Chef Saman Weerakkody. The buffet features servings of crisp pork belly, smoked – pork shoulder, and tender back ribs smothered in sweet and spicy barbecue.
'The soiree is themed as 'From Jamaica with Love,' an embrace of the Sri Lankan – Jamaican culinary evolution. Each dish features Jamaican flavour profiles, ingredients and techniques redesigned to resonate with the modern epicurean, offering a spread designed and executed with flawless perfection by Chef Saman. Collaborating with Weligama Bay Marriott Resort and Spa for the event has been a great opportunity and we are so thrilled to work with such professionalism' said Natalie Jayasuriya the owner of Flamingo House.
The event will be complimented by the Love Bar's finest mixologists pouring creative cocktails and imported Jamaican rum.