How the battle against diabetes can be waged and won
World Diabetes Day fell on November 14
View(s):
With November 14 being World Diabetes Day, there is a message of hope from Consultant Endocrinologist Dr. Prasad Katulanda with regard to the regression of diabetes and the need for a paradigm shift in the management of newly-diagnosed patients.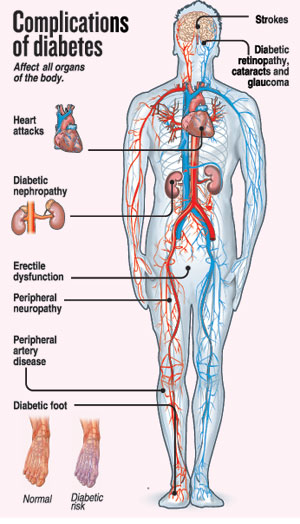 "There has to be a concerted effort on the part of the patient if there is to be a return to the former state of beating diabetes fully," he says, quoting many studies.
Before getting down to the specific way in which the battle against diabetes can be waged and won, Dr. Katulanda reiterates that diabetes can affect anyone and everyone and it is a global emergency as well as a national emergency.
He gives some disturbing numbers:
The number of people with diabetes (in the age-group 20-79) in 2017 was 82 million in Southeast Asia including Sri Lanka. This is predicted to rise to a huge 151 million (an 84% increase) by 2045.
4 of 5 with diabetes live in low and middle income countries.
19 million more adults with diabetes were undiagnosed in 2017, than in 2015.
The number of deaths due to diabetes in the age-group 20-79 in 2017 was a shocking 1.1 million in Southeast Asia including Sri Lanka.
Half of the 4 million people who die of diabetes are under the age of 60.
Next Dr. Katulanda deals with the massive healthcare expenditure:
The total healthcare expenditure by people with diabetes in the age-group 20-79 was US$ 727 billion in 2017, US$ 54 billion more than in 2015.
The Sri Lankan scenario is gloomy, according to Dr. Katulanda. While the diabetes prevalence in 1992 was less than 3%, by 2004 it had reached 9%. More recent studies indicate that the age-sex standardized prevalence of diabetes mellitus is 10.3%. Studies done in Colombo indicate it to be well beyond 24% compared to 18% in 2006.
The complications of diabetes, meanwhile, affect all organs of the body. "The complications include heart attacks, strokes, peripheral artery disease, diabetic foot, diabetic nephropathy, peripheral neuropathy, erectile dysfunction and diabetic retinopathy, cataracts and glaucoma," he says.
The costs of diabetes include financial and human (disability adjusted life years) costs, with major implications on the family, community and country including on occupations, leisure and hobbies, social interactions and marriage.
Asking how we can face this challenge, Dr. Katulanda is quick to respond that usually the natural history of Type 2 diabetes is pre-diabetes, clinical diabetes and disability and death.
Primordial prevention, he is adamant, should start with children before they face the risk factors of obesity and physical inactivity. Then comes primary prevention in adults during the 'pre-diabetes' period; secondary prevention during the time of the clinical disease and tertiary prevention when complications arise.
Primary prevention of Type 2 diabetes involves lifestyle modification:
A Finnish Diabetes Prevention Study showed that intensive lifestyle interventions such as weight-reduction, reduced fat intake, reduced saturated fat intake, increased fibre content and physical exercise for 30 minutes reduced Type 2 diabetes by 58%. There was no new Type 2 diabetes if all goals were achieved.
A programme in America with lifestyle modifications and drugs found that intensive lifestyle modification reduced Type 2 diabetes by 58%, while with metformin there was a reduction of 31%.
Generally, the traditional paradigm of management begins with diet and exercise, followed by oral monotherapy, oral combination, oral plus insulin and finally insulin. This meant that in the traditional paradigm of management there was progressive escalation of treatment according to the present guidelines. This was the "treatment for failure".
What, asks Dr. Katulanda, if we can cure/regress Type 2 diabetes?
This would be control versus cure. While 'control' is having a lifetime attitude of being sick, feeling a sense of failure, complications, costs, social implications and a poor quality of life, 'cure' would mean absence of illness, a legacy effect, no complications, no costs, no social implications and a better quality of life.
What does 'remission' of a chronic disease mean? It means the reversal of the pathogenetic mechanism or mechanisms. Looking at the pathophysiology of Type 2 diabetes, Dr. Katulanda says it includes:
Caloric excess
Sedentary behaviour
Obesity
Insulin resistance – this is when the cells in muscles, body fat and liver start resisting or ignoring the signal that the hormone insulin is trying to send out to get glucose (blood sugar) out of the bloodstream and put it into cells. Glucose is the body's main source of fuel
Lipotoxicity – this is lipid accumulation in non-adipose (non-fat) tissue
Glucotoxicity – this is structural and functional damage in beta cells and target cells of insulin
Can Type 2 diabetes be reversed?
Partial remission – Hyperglycaemia below diagnostic thresholds for diabetes; at least one year's duration; and no active pharmacologic therapy or ongoing procedures.
Complete remission – Normal glycaemic measures; at least one year's duration; and no active pharmacologic therapy or ongoing procedures.
Prolonged remission – Complete remission for at least five years' duration.
Quoting the 'Diabetes Remission Clinical Trial' (DiRECT) conducted in Scotland, he says that after 24 months, the conclusions included:
That Type 2 diabetes is not necessarily a lifelong condition and is reversible by weight loss.
However, maintaining the weight loss is challenging
Early remission should be a primary management target for Type 2 diabetes.
Another study called 'Look AHEAD' (Look – Action for Health in Diabetes) has indicated that an intensive lifestyle intervention was associated with a greater likelihood of partial remission of Type 2 diabetes compared with diabetes support and education and that absolute remission rates were modest.
According to Dr. Katulanda, a comprehensive remission programme should include supervision for check-ups and safe medication reduction, an individualized plan for blood sugar/weight preferences, there should be resources for meal and exercise plans, there should be personal guidance by nutritionists, physical trainers and behavioural therapists, the patients should have immediate access to these personnel through mobile apps and hotlines and there should be patient groups to find  support and share tips.
Pointing out that the current paradigm of management involves a treatment for failure approach, he reiterates that good data exist on reversibility of Type 2 diabetes.
"There is a need to re-think the management strategy particularly on those who are newly-diagnosed with diabetes," he says, urging that there is a need also for more research.
Dr. Katulanda underscores that there are cost-effective and evidence-based solutions to reverse the global Type 2 diabetes epidemic. Patient self-management plays an important role in the successful prevention or delay of diabetes complications.