Blatant violation of election laws in social media despite silent period
View(s):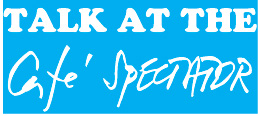 Tough all campaigning for the 2019 presidential election came to an end at midnight on Wednesday (13), election propaganda activities continued widely over social media during the so-called "silent period" in direct violation of election laws.
Social media such as Facebook and Twitter were rife with propaganda posts by accounts affiliated to the two main candidates, Gotabaya Rajapaksa from the Sri Lanka Podujana Peramuna (SLPP) and Sajith Premadasa from the New Democratic Front (NDF).
Popular musician Iraj Weeraratne, who has campaigned vigorously on social media for the SLPP, posted a 40-minute interview he did with Gotabaya Rajapaksa on his YouTube channel on Thursday (14). The video had been viewed almost 254,000 times by Friday evening (15).
Meanwhile, NDF candidate Sajith Premadasa's official Facebook page was also observed posting propaganda content after campaigning had officially ended. Not to be outdone, various MP representing the two main parties were also using their official social media accounts to share propaganda content in blatant violation of election laws. Ministers Mangala Samaraweera and Ajith P. Perera were among those who shared content in support of Sajith Premadasa while MPs Kanchana Wijesekera and Udaya Gammanpila were among MPs who shared content supporting Gotabaya Rajapaksa.
There were also dozens of posts on unofficial pages supporting both candidates that shared content specifically designed to sling mud at their rival candidate.
All this took place despite appeals by the Election Commission for candidates and their supporters to use social media responsibly and assurances by Facebook that it would act against illegal election propaganda.
---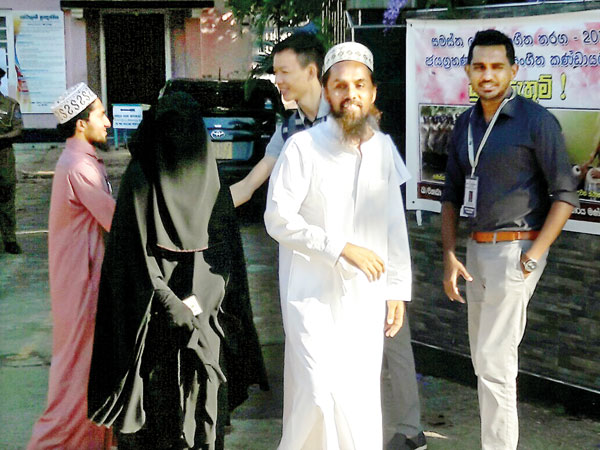 Woman removes face cover to vote
At an Ella polling booth, a woman accompanied by her male relatives turned up to vote wearing a burqa. A foreign election observer advised her to remove the face cover to
establish her identity while voting, and said that it is done even in Wstern democracies. She did so thereafter.  Pic by Prasad Rukmal
---
Vakarai PS member left high and dry
Just ahead of the presidential election, a TNA Pradeshiya Sabha member from the Vakarai area in the Batticaloa district wanted to pledge support to the TMVP which was backing the SLPP candidate Gotabaya Rajapaksa.
The TMVP was willing to reward him and said the money would be paid in Colombo.
The member in turn hired a van and arrived in Colombo to collect the money, but he soon found that persons who promised the money were not available in Colombo.
He returned to Batticaloa and the van driver is now looking for the PS member to collect the van charges.
Meanwhile, the van driver has gone around telling his friends on what transpired and the PS member has gone into hiding.
---
Election time ailments afflict public sector officials
Despite his onerous responsibilities as Chairman of the National Election Commission, Mahinda Deshapriya has not lost his sense of humour.
He has always chosen to blend a joke when he talks on serious issues like state officers serving on election duty or sections of the media, particularly the social media, not observing the law.At a news conference on Friday at the Government Information Department, Mr Deshapriya was talking about state sector officials tasked for election duty. "During this time, they get all ailments other than aids and leprosy. Some get pregnant. Others have excuses such as they need to attend to their babies and mothers and fathers who suddenly fall ill. An officer came to me once and said he wanted to go looking for a vaccine against rabies since he was bitten by a dog," he declared.
Then, in a mild, soft tone Mr Deshapriya intoned "they only have a small penalty." He said there is also a fine or a three-year jail term, and said: "they can come out in two years if there is good behaviour."
He also told the news conference he
had asked the Police to act against monks who promoted candidates during religious programmes.
---
Long service but still young
Police spokesman Ruwan Gunasekara has been in regular contact with the media during the past few weeks commenting on election-related matters.
He was on television yesterday morning explaining about the preparations for the election.
Asked whether it was his first presidential election as police spokesman, he said, "yes", but explained that he had 28 years in the Police Service.
"We can guess your age by that," said the TV presenter, but the spokesman was quick to say, "that's because I joined the service at a very young age."
---
Questions over politico's  ten-perch state land offer
The 38-day polls campaign saw some politicians from different sides making announcements about dishing out state property as if they belonged to them personally.
One such case, which became glaring, came from a ruling party politician from the Nuwara Eliya District.
A video that has gone viral in the social media, verified by The Sunday Times, was a meeting he addressed in the Maskeliya town on November 9, just a week before yesterday's presidential elections.
Before speaking, he removed the microphones placed by a local television reporter and the microphone of another who was reporting for a radio station.
"Today, I am sending a small piece of paper. You must put down your names, addresses and contact telephone numbers," he declared. He then announced, "I will provide ten perches of land to everyone present at this meeting and have given their contacts." He confessed that he could not publicly make such comments before a state-run television and a radio station.
The politico added, "I cannot publicly say that I can give this. Yet, I would provide the land. Do not entertain any fear or doubts. I have already counted 30 persons here. Those from outside this area will not be entitled to this land. I am only giving this to the people in this area who have attended this meeting."
He said among the people who had gathered was a gem businessman whom he knew. "I don't think he will need land," he said adding that those present "should vote for the New Democratic candidate Sajith Premadasa to receive the land."
---
Polling booth is not phone booth
Police spokesman SSP Ruwan Gunasekara on Friday  was briefing journalists on the security arrangements for yesterday's presidential election.He urged people to avoid taking their mobile phones to the polling booths as it would disturb the election staff.
A journalist asked SSP Gunasekara if action would be taken if persons took a selfie with the polling booth in the background.
"Remember you are entering a polling booth and not a phone booth," was the response from the SSP.