Soon, your favourite day to shop, relax and socialise
View(s):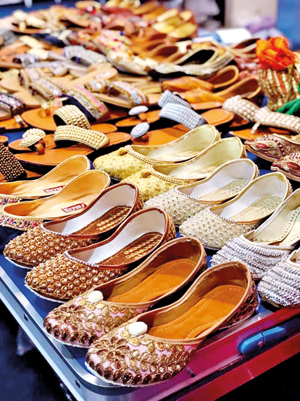 "Whoever said money can't buy happiness, simply did not know where to shop." So says Latika Alok, the lady behind the Colombo VIP Night event, 'Shop Till You Drop' now in its fourth year.
A much awaited event on the calendar not only for vendors but also for the shoppers, the serious shoppers come in the morning and then return in the evening to relax and socialise.  New activities are added every year together with demos that promote local brands.
"Our main objective this year is to support our local business community bounce back after the tragic April attacks where lots of businesses suffered major financial losses.  We want to bring back the positive vibes with retail therapy," says Latika.
To be held on Saturday, November 2, at the Taj Samudra where a grand marquee, will be set up in the hotel's beautifully landscaped gardens, the event is free and open to all from 10 a.m. till 10 p.m. Whether you are shopping for yourself or looking to get an early start on Christmas gifts, you will find something for everyone.
With over 60 luxury brands under one roof, this is like shopping in a mall – all in one hall! Grab your family and friends and join the fun happening throughout the day.
Look out for the interesting activities such as a cooking demonstration by the Taj Hotel chefs, learning the art of cookie decoration from Sweet Heavens!, tips on how to drape the saree perfectly by stylist Binu Jha and you can even get some quick hair tips for working women by Cosmetics.lk!
Health and wellness consultants will be on hand to give insights on restoring natural energy and how you can get an 'Emotional Detox'.
Premium fashion brands at Shop Til You Drop include L'Atelier Touche, RumPunch,Radisi, In Tote – Designer Bags, La Ceylone, Asalt, Flair, Mackly Sleep, Yathi, Swasti Boutique, Charlene – Swim Wear, Mosh Men's Shirts, Clubhouse Vivaldi,Desi Coutures, Thirteen ThirtyOne, Aathvi Sarees, Padmavathi Linen, Array and Ample.  There is plenty of kids clothing on offer this year with brands such as Uloola and the mother and daughter collection by Amani. There's also Cotton & Paper and Edu Toy Town SL.
Colombo VIP Nights will be launching young business enthusiasts between 6 and 8 years who are introducing their brand Monstrous Slime – made for kids, by kids. Whilst at the event, you can also get your kid's eyes tested with Healthy Eyes, offering complimentary eye testing for children below 12.
A beautiful selection of jewellery awaits with Aiyaana, Tresor, Summer 67, Rooni, Pabora, Trunk, Quaintrelle and Aviika.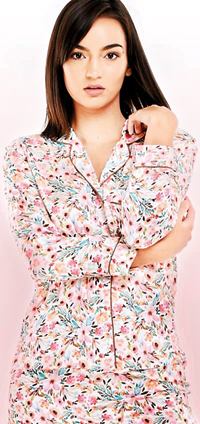 Look out for the home décor brands Dhanak Ficus, with a new collection of fine furnishings from Mumbai, along with IKEA To Your Home, Bedding Dye, Tallentire House Interiors, House of Gifts, Home Store Gallery and HH Interiors and much more.
Taj Samudra, the official Hospitality Partner is setting up a fun all day dining stalls in the garden where you can sample delectable food items from Yumi, Navaratna, Golden Dragon, including live action stations and a special BBQ menu in the evening.  Enjoy live entertainment by X-Calibre with a selection of good wines and spirits by Lanka Premium, including a beer garden.
"We are delighted to be partnering with Colombo VIP Nights for the third year running.  This premier Lifestyle Fair brings a variety of good quality businesses under one roof and therefore attracts a good crowd and excellent publicity which ensures that Taj Hotel continues this partnership!"  said Pulkesin Mohan, Hotel Manager, Taj Samudra.
Participating sponsors will be profiled along with event updates for promotions and discounts on the Ladies VIP Night Facebook page, ladies.vip.night.colombo and the special event page Shop Til You Drop 2019/
Instagram: Colombovip