Southern H'way link to BIA expressway opens on Nov.5
View(s):

Traffic congestion in Colomb city to reduce, says RDA chairman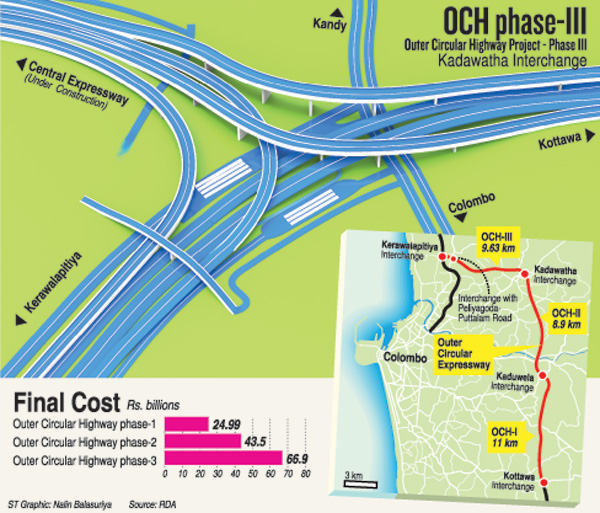 The Outer Circular Highway (OCH) between Kerawalapitiya and Kadwatha will be declared open for the public on November 5, a senior Road Development Authority official said.
The opening of the section will enable those using the Southern Highway to travel to the Katunayake International Airport, making use of the expressway. The OCH connects with the Katunayake expressway via Kerawalapitiya.
The construction has been completed at a cost of Rs 66.9 billion. The high cost for the project is due to 6.3 km of the 9.3 km being constructed on columns.
RDA Chairman Nihal Suriyaarachchi said that due to this construction, traffic congestion in the Colombo city is expected to reduce, as those travelling to the airport from the south, will be able to travel directly to the airport.
He said that a special exit-entry point for containers and fuel bowsers has been set up. He said an estimated 800 bowsers and a similar number of containers will use the expressway daily.
The project has been completed with a loan from China Exim Bank.