Study MBBS at the highest ranked Medical University in Malaysia Scholarships Available
MBBS Admissions are open now for April 2020 intakes
View(s):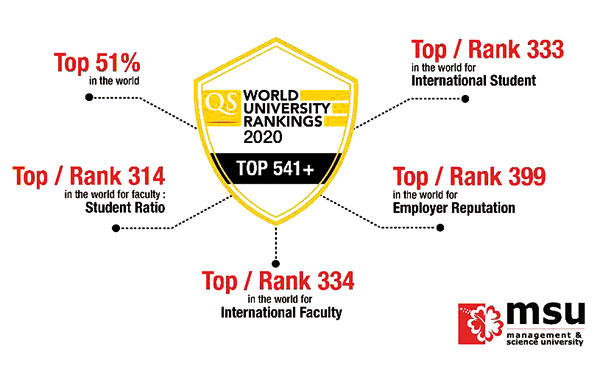 IMC – International Medical Campus the leading medical student placement provider in the country and only institution in Sri Lanka to conduct a world renowned university Pre-Medicine programme in collaboration with two leading medical universities in Europe and Asia offers a unique opportunity for students who are planning to pursue a career in Medicine.
IMC's Medical University partnerships span over many countries in North America, Australasia, Asia and Europe and world class medical universities that provides best opportunities to achieve the dream of becoming a medical doctor.
One of the Fastest Changing and Growing Profession in the world.
Field of medicine has become one of the fastest changing and fastest growing professions in the world. Due to the ever changing technology and adaptation of new technology with Research spending increasing in the developed and developing world obtaining a medical degree from "Just a Medical School" has become irrelevant today.
Secondly the opportunities for qualified medical Practioners keep growing world over.
Any Student who leaves Sri Lanka to study medicine should not think inwardly but keep his or her options open to practice their profession anywhere in the world.
IMC provides a complete advice and solutions for students who are embarking on a journey towards reaching greater heights in their medical profession whether you come back to Sri Lanka and prepare for the SLMC examination or planning to sit for USMLE (To Practice in USA) or Australian Medical Council (AMC).
Why Study Medicine in Malaysia?
Medical Education in Malaysia is one of the best in the world. This is very much evident as Malaysia hosts some of the best Medical Universities in the world. Government of Malaysia's vision to build an education hub in the country with superior infrastructure and facilities and comparatively lower cost of living has attracted many world class universities to set up their branch campuses in the country and at the same time over 100,000 overseas students per year. Malaysia has a reputation of being one of the safest countries to live with a culturally diverse society.
Management Science University (MSU) – International Medical School (IMS)
MSU Medical Study Division the International Medical School (IMS) is committed to serving community, aiming to produce doctors and medical scientists attuned to community's health needs. Comprising one campus in Shah Alam Malaysia and another in Bangalore India, IMS offers degree and diploma programmes in Medical Sciences besides its main MBBS programme for Medicine and Surgery.
MSU has developed a five-year MBBS programme featuring three phases of study through its International Medical School (IMS). They are namely Phase 1 (Year 1), Phase 2 (Year 2) and Phase 3 (Year 3, 4 & 5). Both Phases I and II are delivered through system-based modules. Phase III is conducted through discipline-based postings as below
While Years 1 & 2 focuses on basic medical sciences and offer 11 & 10 modules respectively, Year 3 focuses on Introduction to Basic Clinical Skills and knowledge. Later, Year 4 introduces different Specialties and the Year 5 concentrates on consolidation of the clinical skills and knowledge. A module on Ethics and Medical Jurisprudence, Radiology and Community Medicine are delivered concurrently throughout the year of study.
Further, it has to be carefully understood that MSU is one of the rarest University in Malaysia to use real human cadavers during the pre-clinical phase unlike other Malaysian medical universities which only uses plastic mannequin dummies. Moreover, Management and Science University (MSU), is also equipped with the State-of-the-Art Digital Anatomage System the most technologically advanced anatomy visualisation system for Anatomy education which is currently being adopted only by the world's leading medical schools.
Why Study Medicine at IMS
The MBBS curriculum is designed in adherence to the Malaysian Medical Council (MMC) guidelines and approval by MMC.
In comparison to many medical schools in Malaysia, one of the key features of MSU's MBBS programme is the emphasis on clinical communication skills and early clinical contact visit to medical practices, community care facilities and hospitals.
n Small group teaching
n Self-directed learning
n Continuous medical education
n Clinical-pathological conferences
MSU IS AMONG THE HIGHEST RANKED MEDICAL UNIVERSITY IN THE WORLD
nAccording to the QS World University Rankings 2020, MSU has ranked as follows:
nTop 51% in the World.
n314 in the World for faculty to student ratio.
n334 in the World for international faculty.
n333 in the World for international student population.
n399 in the World for employer reputation and recognition.
MSU's International Medical School (IMS) is listed in the world health organisation (WHO) and recognised by the Sri Lanka Medical Council (SLMC), Maldivian Medical and Dental Council (MMDC), General Medical Council (UK), Malaysian Medical Council (MMC), Australian Medical Council (AMC) and Education Commission of Foreign Medical Graduates (ECFMG USA). This clearly shows the recognition and accreditations of the university and opportunities that can follow once you complete your medical degree.
Admissions 2020 April intakes is now open, therefore students who are looking to secure a Medical University Admission are encouraged to directly contact IMC Education.
IMC Education – 0773 08 88 40 | 0774 40 29 15 
No. 154, Havelock Road, Colombo – 05.