Presidential promises are meant to be broken
View(s):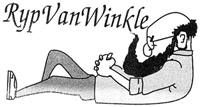 Aiyo Sirisena,
I thought I must write to you again, not simply because you have just forty one days left in your term of office but because we heard you uttering another strange remark just the other day: you said that there was still plenty that you could do for us and that you had absolutely no intention of retiring!
Isn't it funny, Aiyo Sirisena, that people suddenly remember how much they could have done, when they have been doing nothing all these years when they were in charge? Now you sound like the Greens who are trying their best to stop Gota in his tracks – after doing nothing for over four years.
Four years ago, you solemnly promised all of us – and Sobhitha hamuduruwo too – that you would not only retire after five years in office, you would also abolish that office. Now, after hearing you say the exact opposite, I began to wonder what you would want to do, if only you were given half a chance.
Would you, for instance, tell us again that you will never appoint Mahinda maama to the PM's job even if the Blue party won the election? That is precisely what you said four years ago but then, last year, you went and did exactly the opposite, suddenly appointing Mahinda maama as the PM!
Would you promise us again that you would protect democracy by whatever means necessary? You said so when you were campaigning for your election but then you proceeded to choose people like SB and Thilanga and put them on the National List, when they had been rejected by the people.
Would you assure us again that you will even close the airport so that the crooks of the previous regime cannot flee the country? That is what you said but, while you rightly appointed a commission to probe the Green thieves of the big bank, you didn't probe Blue thieves of the previous government.
Will you again promise us that you will bring changes to the Constitution that will benefit us and then say that it was all a big blunder? After all, you were responsible for introducing the 19th Amendment but now you are saying that it was a huge mistake because it created instability and want it repealed.
Will you again try to stage a constitutional coup by firing and hiring Prime Ministers at midnight? Then, when the chap you hired cannot show a majority in Parliament, dissolve Parliament, only to become the only Head of State in this country to be rebuked by courts for acting unconstitutionally?
Will you again try to cover up your inefficiencies in handling the Defence portfolio by not having meetings of the Security council and barring your PM from attending when they are held? Will you again try to pass the buck to someone else by blaming the IGP or a helpless Defence Secretary?
Will you again try to cosy up to Mahinda maama after making the nastiest remarks about him during your last election campaign, so you could link with his 'pohottuwa' party and strike a deal with him to secure your future? Is that why you restored Yoshitha's rank in the Navy just before his wedding?
Will you again go to the courts asking exactly on what date when your term began, exactly how long your term of office is and whether the big election can be postponed by a few months, so you  can stay on until the general election, knowing that even now you are overstaying your welcome?
Will you again continue to lead the Blue party after having been its longest serving general secretary and then contesting with the Greens? You did a successful job of taking on the Blue leadership and then reducing the party to nothing, destroying what SWRD founded as an alternative to the Greens?
Will you again try to strike a deal with young Sajith, now that he has got the Green party ticket after failing to convince him to take on the Premiership many times? Or, now that it is certain Gota will be in the running after this week's court verdict, will you quietly shift your loyalties to him?
Do you realise why we are worried when we hear you saying that you have so much to do for us and you have no intention of retiring? Our only hope is that, so far, you have done the exact opposite of what you promised to do. We hope you will do the same when you say that you don't want to retire!
Yours truly,
Punchi Putha
PS – Four years ago, people ignored Mahinda maama and chose you. Then, you were unsophisticated and simple, so much so that Wimal sahodaraya mocked you, asking 'ko mey Sirisena?' ('where is this Sirisena?'). The question now is, 'ko ae Sirisena?' or 'where is the Sirisena that we elected?'