Cardinal warns of another attack on Catholic churches; tight security in place
View(s):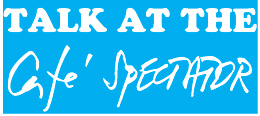 Fears of another attack on Catholic churches between October 15 and 25 have prompted the Security Forces and the Police to take enhanced security measures countrywide. The first warning of such attacks came from Cardinal Malcolm Ranjith in a letter to President Maithripala Sirisena. He appealed that the Security Forces and Police review their security plans for the period in question.
The information, the Sunday Times learnt, has been verified by state intelligence services. Consequently, the Chief of National Intelligence, retired Major General J.R. Kulathunga, has brought this to the notice of Admiral Ravindra Wijegunaratne, Chief of Defence Staff (CDS).
He has in turn alerted the Army, the Navy and the Air Force. A Defence official said yesterday that "precautions have already been taken." He said that the armed forces would assist the Police through a variety of measures but declined to identify them. He said protection is also being provided to Catholic churches and "there is no cause for any unnecessary concern."
Acting on the warning, officers in charge of Police Stations have already advised hotels to obtain daily, lists of guests checking into their premises and to inform them any suspicious activity. Police sources said they were aware of the identities of those attempting to cause violence and were closely monitoring the situation.
However, the Police Media Unit in a statement claimed that the observations made related to national security in the letter sent to hotels had not been verified by intelligence agencies. Accordingly, it stated that the Special Investigation Unit (SIU) at Police Headquarters had begun an investigation on the officers who had sent such a letter based on unverified information.
A Defence official said that advance precautions taken after the information was received ensured violence of a level that occurred on Easter Sunday, April 21, would not take place. "Even the public should co-operate by providing information on suspicious activity," the official added.
In the wake of this development, Police found three bombs (two small and one big) near the St Mary's Church in Rawatawatte, Moratuwa on Thursday.
---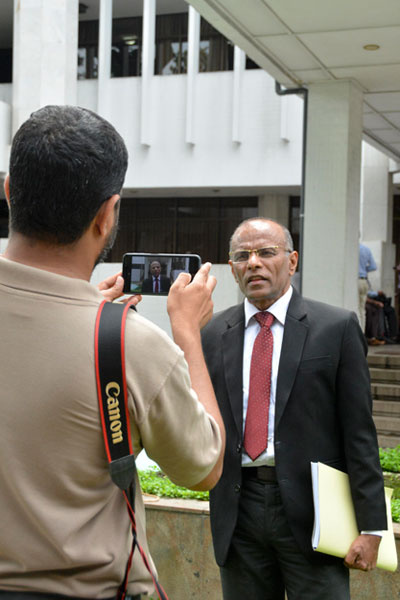 The first and last of Nagananda
Civil society activist and lawyer Nagananda Kodithuwakku was among the first to declare that he would be contesting the presidential election, but until Friday evening a cash deposit had not been made on his behalf at the National Election Commission.
This week Mr Kodithuwakku walking out from the court premises noticed some journalists waiting outside. He offered to make a comment or in the media jargon provide a 'voice cut'.
The journalists were not interested in getting his comments. Undeterred, Mr Kodithuwakku pulled out his phone and walked up to a photographer known to him. He told the photographer to record his comments.
"I will upload it on my Facebook account," Mr. Kodithuwakku said.
---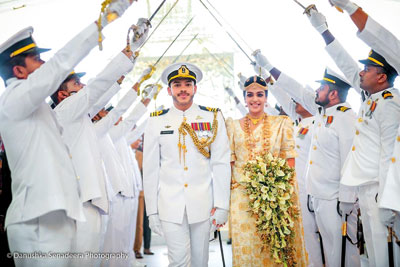 Full naval honours at Yoshitha's wedding
It was a wedding for the family and close friends when the newly promoted Lieutenant Commander Yoshitha Rajapaksa married Nithiesha Jayasekera at the Galle Face Hotel on Thursday.
Rugger player and sportsman Yoshitha was re-instated to the Sri Lanka Navy from last week and promoted Lieutenant Commander. It came on the orders of Minister of Defence and Commander-in-chief of the Armed Forces, President Maithripala Sirisena.
The Navy band including bagpipers performed at the ceremony. There were also naval honours.
There were no Cabinet ministers at the ceremony. However, President Maithripala Sirisena was present.
---
Shiral joins Sajith
Shiral Lakthilake, senior advisor to President Maithripala Sirisena has joined the campaign staff of Sajith Premadasa, candidate of the ruling United National Party-led alliance.
He is an attorney-at-law by profession and had been earlier named as SLFP organiser for Kolonnawa.
---
How to say it without saying it
The Supreme Court on Friday rejected a petition by former Galle Mayor Methsiri de Silva to reject the Gazette notification from the National Election Commission (NEC) and thus making tomorrow's nominations null and void.
A pithy remark came from a top government official very much related to the impending poll. He told a colleague that the word "Meth" was another for Maithri. Siri was the beginning of the second name Sirisena, he guffawed.
The remarks were all in humour. He was of course trying to say that one of the beneficiaries, if indeed the SC allowed it, would be President Sirisena.
Some officials do know how to say it without saying it!!
---
A former rival gifts innovative mobile stage to Sajith
A young government minister, who had been a staunch backer of Prime Minister Ranil Wickremesinghe during the internal battle over the party's Presidential candidate, has now emerged as one of candidate Sajith Premadasa's most vocal supporters.
The new found devotion, saw him giving Mr Premadasa a surprise gift – a container converted into a mobile campaign stage. The container has been modified to accommodate about 10 people and can be moved by truck to any location where the mobile stage can be set up speedily for meetings. It has been hired by the minister for the duration of the election campaign.
Mr Premadasa was delighted by the gift, which he praised as an excellent innovation. He also took steps to invite the minister to travel with him on the campaign trail as he begins his Presidential run in earnest next week.
---
British rugby players died after taking heroin in Lanka
Two British rugby players who died after taking drugs in Sri Lanka would not have known what they were taking, an inquest has been told.
Thomas Howard, 25, and Thomas Baty, 26, died while on tour with Durham-based Clems Pirates RFC in May last year.
They were said to have paid a local taxi driver to get them drugs, but were not regular users and would have been unaware it was heroin they were taking, the BBC reported.
The coroner recorded a verdict of accidental death.
Pathologists told the inquest that although they had been given limited evidence from Sri Lanka, it seemed "highly likely" that the cause of death in both cases was "opiate toxicity".
The hearing, at Crook Coroner's Court, was told a Durham Police investigation found significant gaps and inconsistencies in the Sri Lankan evidence.
Evidence from the Sri Lankan investigation included a tuk tuk driver who said two foreigners got in and "one of them asked me if I could find them some heroin".
It was claimed they were later supplied with seven packets of heroin by another man before he took them back to the hotel.
The inquest heard they had taken a substance known locally as "brown sugar" — a cheap version of heroin.
Coroner Crispin Oliver said: "They had no prior knowledge of this substance. They would not have known that it was heroin."
Witnesses gave different accounts regarding the amount the men paid for the drugs, with some saying it was 15,000 Sri Lankan rupees and others saying it was 10,000.
Phil McEhone, from Durham Police, told the hearing a Sri Lankan was named in court as the alleged drug dealer but he was never arrested and "seems to be forgotten about".
The officer said it had been frustrating trying to get information from Sri Lanka and the inconsistencies meant "none of it sits right".
He agreed with the coroner that they were "not two lads who were habitual drug users. They were not in that circle at all".
When asked if it was probable they had not sought heroin and were unaware that was what they were taking, he said: "It is more than likely, from what I have heard from Sri Lanka."
Ruling a verdict of accidental death, Mr Oliver described it as a "genuine tragedy" and a warning to others travelling abroad to be careful about "what they are encouraged to take".