Sanjeewa wins residential scholarship in Hollywood
By Susitha Fernando
View(s):
Young award winning filmmaker Sanjeewa Pushpakumara has been awarded with a scholarship to follow a residential cinema course 'la residence' organised by Global Media Makers institute in Hollywood in the USA.
Sanjeewa was awarded this scholarship to develop the screenplay of his newest film.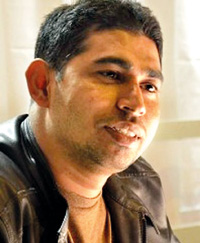 Film iNDEPENDENT institute and the US State Department jointly created the Global Media Makers and every year 18 filmmakers are selected from one geographical region. The 18 filmmakers are selected from three different categories namely directors, producers and documentary filmmakers.
The 2019 is dedicated for filmmakers from South Asia, Lebenon, Turkey and Sanjeewa is the only filmmaker to be selected for the scholarship from Sri Lanka.
The programme will not be limited to screenplay writing but study sessions will be conducted to educate new technology, cinematography, training sessions, and discussions.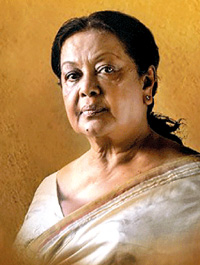 At present Sanjeewa is undergoing a film development fellowship conducted by Nipkow Art Residence in Germany.
Sanjeewa has been spending two months in Berlin getting technical guidance and instruction forthe development of the screenplay of his new film project 'Peacock Lament'.
On September 29, after completing his film development fellowship in Berlin Sanjeewa will fly to Los Angeles.