Music News
By Miles Brohier
View(s):
Sir Rod Stewart records a duet with Robbie Williams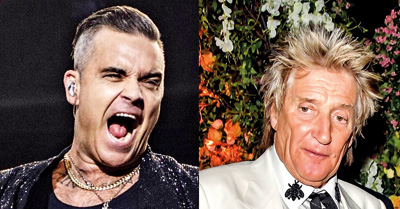 Sir Rod Stewart has recorded a duet with Robbie Williams. The 'Do Ya Think I'm Sexy' hitmaker made a new recoding of his old song 'It Takes Two' with Williams for his upcoming album You're In My Heart' with the Royal Philharmonic Orchestra. Sir Rod recorded 'It Takes Two' with Tina Turner in 1990. The new album will be out on November 22.
Ed Sheeran and Stormzy enjoy a fourth week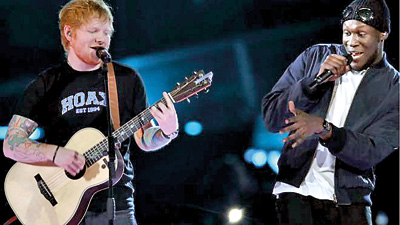 Ed Sheeran and Stormzy have enjoyed a fourth week at the helm of the UK singles chart with 'Take Me Back To London'. The song had 59,000 in sales and 8.2 million streams to fight off competition from 'Don't Call Me Angel'. The new Charlie's Angels franchise has the theme song performed by the combined effort of Ariana Grande, Miley Cyrus and Lana Del Ray. The song which began trending on all fronts debuted on the chart at No: 2. It took up that position with support of the video clip which has had a global viewing of over 65 million. This is the first time the three female artists have recorded together. However Ariana Grande has previously recorded a track 'Bang Bang' with other artists such as Jessie J, Nicki Minaj from 2014 which was a chart topper in the UK. 'Don't Call Me Angel' is only song to arrive on the UK top 10 chart this week.
Madonna bans use of mobile phones on tour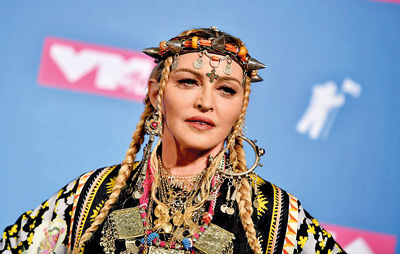 Madonna has banned the use of mobile phones during her Madame X tour in an email to her fans who had bought tickets. Fans of the 61 year old star reacted with anger as the tour began in New York on September 17. The mega star is not the first artist to ban mobile phones at concerts.
Other artists such as Alicia Keys, Adele and Jack White have taken similar measures to stop illegal online posting which bring their earnings down. In another development reports have emerged that the star wants to move from the Portuguese capital of Lisbon as she feels bored without friends. She moved there as her son David wanted to play football. Further, the 18th Century palace she is renting is up for sale.
'Tone & I' hit storms the charts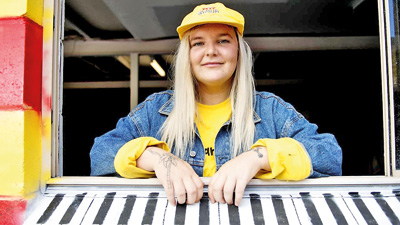 The new artist who has taken the music scene across many parts by storm is Tone & I with the song 'Dance Monkey'. She has already become the female artist to occupy the No: 1 position on the Australian charts for the most number of weeks after Kylie Minogue's 'Locomotion 'in 1987.
Several European countries have come under the spell of Toni & I's 'Dance Monkey' which was released in May. Now the song is heading up the UK singles chart and currently at No: 14.
Little Mix forced to cancel concert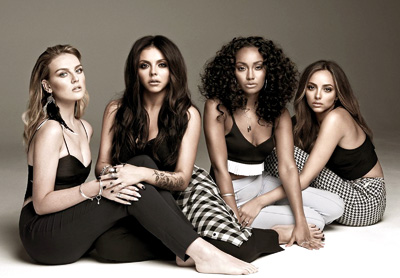 The all girl group Little Mix were forced to cancel their September 19 concert in Vienna, Austria. This was after the group's production lorry met with a serious accident. The group took to social media to apologise and offer a full refund to ticket holders. The group resumed their LM5 tour in Germany on September 21. The LM5 tour will end on December 19 in Auckland, New Zealand.