All things Thai once again
By Oshani Alwis
View(s):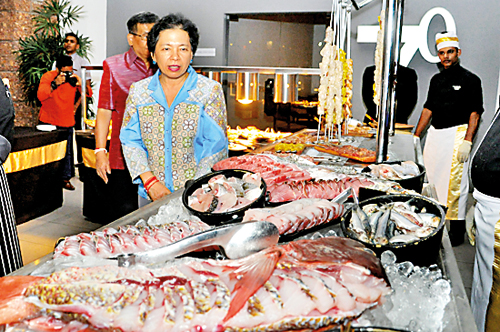 Promising a delightful and authentic Thai culinary experience in Colombo, the Thai Food Festival 2019 was launched on September 19 at Cinnamon Lakeside Colombo in partnership with the Royal Thai Embassy.
The ten-day Thai Food Festival features over 90 Thai dishes from Cinnamon Lakeside's Thai master chef Bongkot Sabpong in a buffet-style set-up including salads, appetisers, soups, and mains, desserts along with action stations for noodles, chicken, pork and seafood.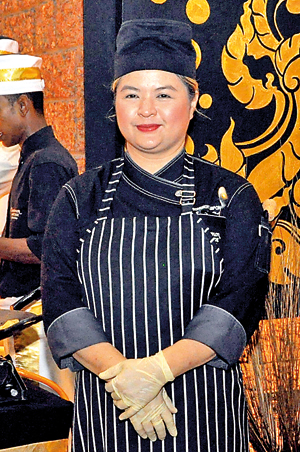 On the menu are signature Thai dishes such as Thai papaya and mango salad, tom yum seafood, Thai fish cake, pad Thai noodles with chicken, spiced honey pork knuckle, steamed jasmine rice, bean curd with pineapple sauce along with flavourful traditional Thai dessert options including mango sticky rice, mung bean tart and sago pudding.
Celebrating its successful fourth consecutive year, the festival will also feature performances by a Thai dance group and traditional handicraft makers and food carvers creating specialty items at the venue.
The Thai Food Festival is open from September 19 to 28 at the Royal Thai restaurant, Cinnamon Lakeside Colombo from 7 p.m. to 11 p.m. daily. The buffet costs Rs. 2,950 nett per head. For reservations call 0112491945.