Cinematic Gems from Brazil in Colombo
By Susitha Fernando
Third Brazilian Film Festival-2019
View(s):
Sri Lankan film lovers will have a rare opportunity to experience the rich Brazilian cinema with the third Brazilian Film Festival which will be opened from September 27 to 29 at the BMICH cinema hall, Colombo. With fairly a long history, Brazilian cinema has faced ups and downs yet has been able to stand as one of the unique cinema industry with rich artistic quality movies. Some of the young Brazilian filmmakers have made their names specially with art house movies and a number Brazilian films have been nominated for Best Foreign Language films at the Academy awards.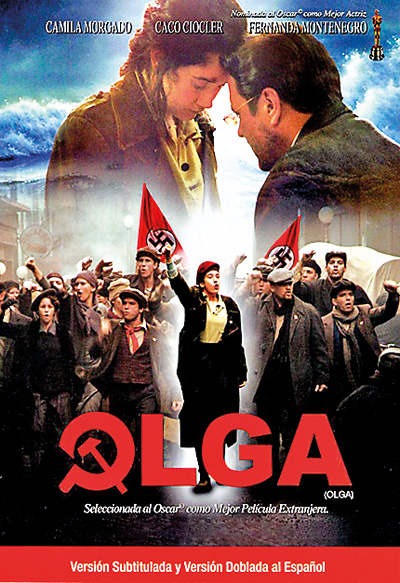 This year film festival in Colombo will feature variety of genres including documentary, drama, comedy, action, romance, and cartoon that could be enjoyed by both adults and children.
The festival will also screens some of the box-office recorded Brazilian films. Organised by Brazil Embassy in Colombo, the festival is open for public and entrance is free of charge.
Ó Paí, Ó (Look at That) directed by Monique Gardenberg will be screened at 3.30 pm on September 27. During the last day of the Carnival in the historical site of Pelourinho, in the city of Salvador, we follow the lives of the tenants living in a falling-to-pieces cortiço, who lacking money but not desire for amusement get by using creativity, irony, humour and music.
Directed by José Padilha and screenplay written by Bráulio Mantovani 'Elite Squad' or 'The Enemy Within' will be screened at 6 pm on September 27.
After a prison riot, Captain Nascimento, now a high-ranking security officer in Rio de Janeiro, is swept into a bloody political dispute that involves governmental officials and paramilitary groups. Having enjoyed public and critical acclaim, this film is the all-time largest box office ticket seller and highest-grossing one in Brazil.
Regarded as one of the few films to deal with Jewish themes, 'Olga' directed by Jayme Monjardim was the Brazilian entry for the 77th Academy Awards for Best Foreign Language Film.
Watched over three million viewers and won more than 20 awards in Brazil and internationally, the film was made based on the true story of Olga Benário, the German-born wife of Brazilian communist leader Luís Carlos Prestes.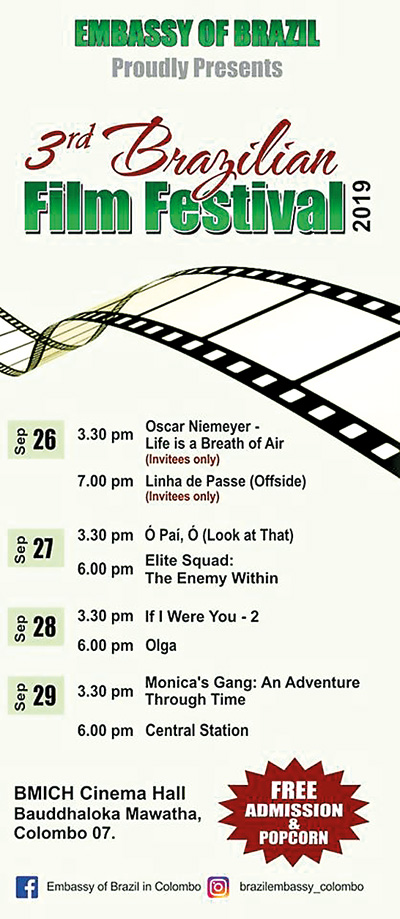 During the dictatorship of Getúlio Vargas (1930-1945) she was arrested and sent to Nazi Germany, where she was put to death in a concentration camp. After World War II began, Vargas decided to uphold the Allies. 'Olga' will be screened at 6 pm on September 28.
'Monica's Gang: An Adventure through Time' Brazilian animated film based on the Monica's Gang comic books will be screened at 3.30 pm on September 29. The film is directed and co-written by Mauricio de Sousa.
Brazilian–French drama directed by Walter Salles, 'Central Station' will be screened at 6 pm on September 28 as the last film of the festival.
An emotive journey of a former school teacher, who writes letters for illiterate people, and a young boy, whose mother has just died, as they search for the father he never knew.
The film tells the story of a young boy's friendship with a jaded middle-aged woman. Fernanda Montenegro who played the lead earned her a nomination for the Academy Award for Best Actress, while the film got a nomination for Best Foreign Language Film.