Father of Sri Lanka Apparel Industry, Martin Trust dies in the US
View(s):

Martin Trust, widely regarded as the father of the modern Sri Lankan apparel industry has passed away in the US.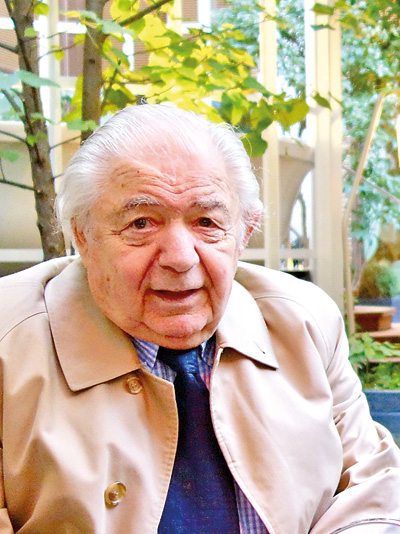 He founded MAST Industries with his wife Dena in 1970 with just USD 1000 of capital. It would go onto become a global enterprise with over USD 1 billion in sales. Martin or "Marty" as he was popularly known, created a network of manufacturing facilities and joint ventures around the world. He invested in over 20 different businesses in Sri Lanka over a period of 30 years. Martin Trust is credited with putting Sri Lanka on the map as a world-leader in production for the fashion industry.
Trust was credited with recruiting European leaders in intimate apparel (Triumph) and swimwear (Speedo) to invest with him, along with his Sri Lankan partners, to create state of the art production facilities for leading brands in the US and Europe.
At one time, Joint Ventures founded by Trust employed over 20,000 people in Sri Lanka.
In 1994, due to his long-standing and active involvement in Sri Lanka's textile industry, he was recognised by the Government of Sri Lanka, which awarded him the honorary title of "Sri Lanka Ranjana."
"How did a tiny country that few Americans have heard of become a go-to country for intimate apparel? How did Sri Lanka come to punch way above its weight — even competing with China? The answer is Marty Trust. He had the vision. He took the risks. He partnered with great young entrepreneurs and he brought the (often reluctant) customers to Sri Lanka. People trusted Marty, and so they placed orders in Sri Lanka. — Marty Trust is the sine qua non." said A. Mark Neuman, a close advisor to Mr Trust, who accompanied Trust on numerous trips to Sri Lanka over a period of two decades.
Funeral services for Mr Trust will be held in Brookline, Massachusetts on September 18.