Summer Jazz Festival at Serendib Bentota
View(s):

The serenading sea shores of Bentota will be brought to life by the inaugural Summer Jazz Festival organised by Serendib Leisure Management, which will take place on 7th September 2019 at Avani Bentota Resort from 5.00pm onwards.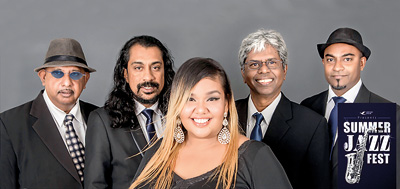 A release from the Serendib Leisure stated that celebrating the classical music of Jazz at the Avani Bentota Resort beachfront, renowned musician 'Jerome Speldewinde and The Barefoot Quartet' will be performing live together with 'Rock This Country'. Creating a unique experience in a resort setting, Jazz enthusiasts will be able to enjoy the rhythmic tunes in a festive atmosphere whilst lounging at the expansive lawn wading into the shores.
The festivities of dynamic blues will be continued with a wide array of speciality international street food stalls made available at the lawn ranging from classic American hotdogs, flavourful Malaysian satay to delectable French crêpes.
Through this event, leading hotel chain Serendib Leisure Management hopes to revive tourism in Bentota and establish the popular seaside destination as an entertainment hub for both local and international travellers.

Renowned Geoffrey Bawa designed property, Avani Bentota Resort takes privilege of being the official hospitality partner whilst other partners include Gold FM on radio, Stassen Group as food partner and beverage partners, Olu Water and Wine World.
To enjoy the atmospheric Jazz music purchase the ticket only at Rs. 4,000, ticket and beverage deal at Rs. 6,500/- or get two tickets with the beverage deal and enjoy a BB stay for two at the property at Rs. 20,000/-.
Tickets for the event are available at Serendib Leisure – Braybrooke Place, Avani Bentota Resort, The Commons Coffee House and The Bayleaf or to purchase online log on to www.serendibleisure.com. For further information call +94 76 386 1513 or e-mail marketing@serendibleisure.lk.