Elephants stuck in the mud
View(s):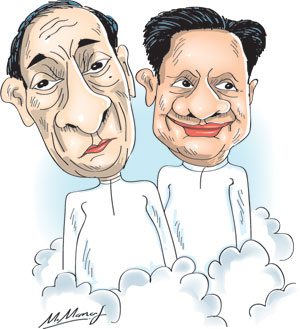 My dear JR and Preme,
I thought I should write to both of you now even though you are in the Land of Never Return. That is because JR, your nephew, and Preme, your son, are fighting with each other while the Green party that you both worked hard for continues to decline, facing poor prospects at yet another election.
The reason is that they are both trying to contest the big race that is due in a few months. By the way, being in the Land of Never Return, I am not sure whether you are keeping up with events in Paradise, but the Green party has not fielded a candidate for the big race for almost fifteen years now!
No matter how you look at it, JR, your nephew has to take a lot of blame for the plight the Greens find themselves in today. He has been in charge almost since the day you left us, Preme, save for that short period immediately after you departed and Dearly Beloved was the leader of the party and the nation.
We have now lost count of the number of elections the Greens have been defeated since your nephew took over, JR. You led the Greens to a historic victory and a five-sixths majority. Preme, despite all the troubles you had with the rathu sahodaryas you too still managed to win a comfortable majority.
JR, in the twenty-five years that your nephew has been leader, the Greens have been in government for just over six years and that too under big bosses from the Blue party. Even on those occasions, the Greens were not able to get a simple majority of their own and had to rely on other parties to govern.
Your nephew had his chances, JR. The first time, he trusted Satellite too much, believing her promise that she wouldn't dissolve Parliament early- which she of course did. More recently, he failed to lock up the rogues of the last regime and found himself surrounded by crooks trying to rob the big bank.
What is also surprising, JR, is that previously, when your nephew realised that the going was tough for him in the big race he readily 'outsourced' that task, first to the General and then to Aiyo Sirisena. Yet, when it comes to letting someone else from his own party have a chance, he is very reluctant!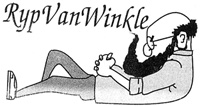 JR, your nephew is trying every trick in the book to keep Preme's son out. He has even gone with Bond Ravi to meet with Aiyo Sirisena to discuss abolishing the top job. Shouldn't he have learned after October last year that Aiyo Sirisena is more treacherous than Brutus and Judas put together?
What is more worrying, JR, is that under your nephew, the Green party has changed from being a party that the average voter identified with, to a party which is reserved for a few, sitting in Colombo and making decisions for the nation. That may not be really true, but that is how many people feel.
Preme, we know that your son is frustrated but he is dealing with it the wrong way. He is attending meetings to 'welcome' him where he is being hailed as the next candidate. He is also saying he will definitely contest. Does it mean that if he is not nominated by the Greens, he will run on his own?
The other problem, Preme, is that your son only talks about reducing poverty and building houses. They are no doubt important but he says absolutely nothing about other matters. People do not know what his stance on national issues are. So, his only claim to fame seems to be being his father's son.
Preme, your son is also having meetings with Aiyo Sirisena where he was offered the Premiership. He had the good sense to refuse that offer but if you are in the Green party and having secret talks with that chap, that is a recipe for disaster because it shows that your son's judgment is not that great.
JR and Preme, you too had difficult times in deciding on a candidate. JR, you probably thought that Lalith or Gamini would have made a better leader but you knew that the person most likely to win the election was Preme, so you made him the candidate. Many think your nephew should do the same.
It is a sad time for the Greens, JR and Preme, because while all this is happening the 'purple brigade' of this new party called the 'pohottuwa' has already got a head start. The Greens are saying that they won the last election with a six-week campaign. They should know that miracles don't happen twice!
Yours truly,
Punchi Putha
PS – If it is of any consolation, the Blue party, the party both of you fought against all your lives, is also dying a slow but sure death under Aiyo Sirisena. If you meet SWRD or Sirima in the Land of Never Return, please let them know- at least, they can take some comfort from the fact that it didn't happen under their daughter's leadership, although it was she who foisted Aiyo Sirisena on all of us!