Beven's masterstrokes across seven decades
By Wolfgang Stange
View(s):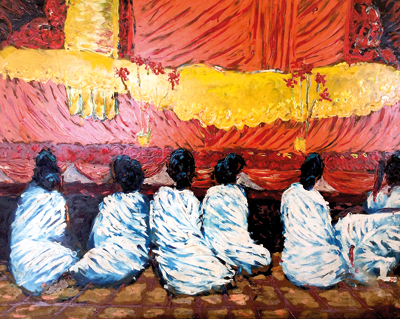 'George Beven at 90, Seven Decades of Art' will be on display at the Barefoot Gallery from August 23 to September 20.
Best known as a figurative painter who occasionally went into abstract paintings, Beven prefers to interpret what he sees in front of him, in often,very unconventional colours. His portraits are often disturbing as he seems to go deep inside his sitters. His monotone period, his toothbrush paintings of the '70s, '80s and '90s, had as subjects, mainly famous artists of the time – Margot Fonteyn, Rudolf  Nureyev, Mikhail Baryshnikov from the classical ballet who, all signed their portraits, and Hollywood legends such as Marlene Dietrich, Judy Garland, her daughter Liza Minnelli, Marilyn Monroe, James Dean and Sylvester Stallone.
The most recognised one is, of course, his portrait of Princess Margaret that was hung at Kensington Palace, during her life time.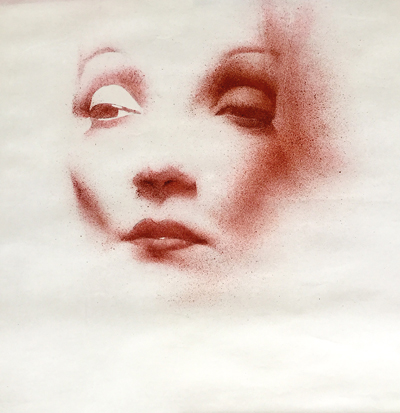 Beven was not only interested in the known and the famous, but loved capturing ordinary people. At his first exhibition of his then portraits, in the monotone style in Colombo in 1980, he depicted the fishermen of Negombo and Trincomalee, as well as thambili sellers on the road or residents of the Negombo and Mount Lavinia Cheshire Homes.The monotone (toothbrush paintings) were executed by spraying Indian ink from a toothbrush onto cartridge paper covering part of the paper with the free hand. Being physically in touch with the paints or ink, it was almost similar to the use of his fingers for his oil paintings of the 50s.
Beven's talent was first spotted by his school teacher Mrs Jayawardena at Newstead College who submitted his drawings for competitions. Later at Maris Stella College he sent some of his drawings to Lake House and he was promptly offered a job at the newspaper. He had to tell them that he was sitting for his examinations and could not come. "Finish your schooling and then come, we will keep the job open for you," was the response.
So Beven was the first paid artist apart from Collette who did the political cartoons.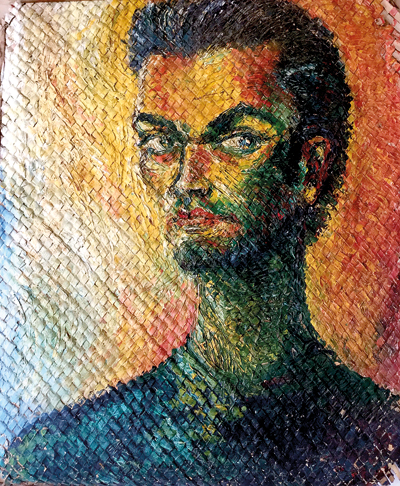 From illustrating stories for the Daily Observer which included fashion drawings, the newspaper directed him to the Heywood School of Art, where his most influential teacher was David Paynter, particularly in the study of the male body. David Paynter in turn was influenced by his teacher Glyn Philpot. One can trace a direct line of the three artists in their pursuit of perfecting painting of the male body.
As a young artist, Beven had no money for brushes and put the oil paints straight onto rush mats or hard board. Some of these early paintings are in this retrospective exhibition.
In the late 1950s, Lake House sent him to London to study Fashion Drawing and Illustration at St. Martins School of Art.
On his extensive travels, Beven used his sketch book as his camera and drew landscapes and the people of China, Thailand, Indonesia, Philippines, Papua New Guinea and of course his beloved Sri Lanka.This exhibition captures his different creative explorations over the years.
George Beven at 90, Seven Decades of Art will be on display at Barefoot Gallery, Galle Road Colombo 3 from August 23 –September 20, on Mondays – Saturdays from 10 a.m. – 7 p.m. and on Sundays from 11a.m. – 5p.m.