A mythical adventure that responds to issues of gender disparity
View(s):

Maya is an original play presented by Mind Adventures from September 6-8 at the Lionel Wendt Theatre.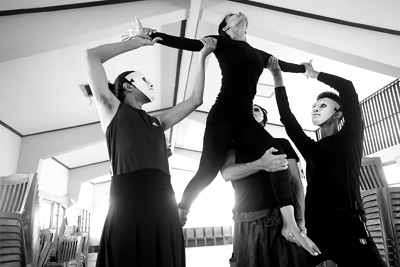 Inspired by extraordinary women in Sri Lankan literature, Maya is a mythical adventure that responds to issues of gender disparity that pervade our culture.
The main inspiration for the play comes from sources such as the Valahassa Jataka  tale in which a contingent of men sail to the magical land of Lankadveepa and subjugate an island full of 'demonic' women. The play is also inspired by a story idea for a graphic novel by Deshan Tennekoon, a statement from the organisers said.  The action of the play takes place in the mystical island of O and centres on a young woman named Maya who must rescue the imprisoned queen of the land and restore balance to the way of life of her nation. Drawing on use of traditional mask, puppetry live music and movement in theatre, Maya utilises traditional and contemporary techniques of storytelling to create a predominantly non-verbal performance. Mind Adventures is an experimental theatre company that creates and stages original work centred on exploring socio-political concepts. The company celebrates 20 years of making theatre in Sri Lanka this year.
The play is written and directed by Tracy Holsinger. The cast comprises of Shala Amarasuriya, Tehani Chitty, Ruvin de Silva, Vindhya Fernando, Sachini Gnanapragasam, Tashyana Handy, Hidaayath Hazeer, Ryan Holsinger, Andre Howson, Tracy Jayasinghe and Lihan Mendis.