Robotic Exoskeleton Chair for industrial workers
View(s):
The Bionics Laboratory of the Department of Mechanical Engineering, University of Moratuwa has developed a wearable device named ChairX.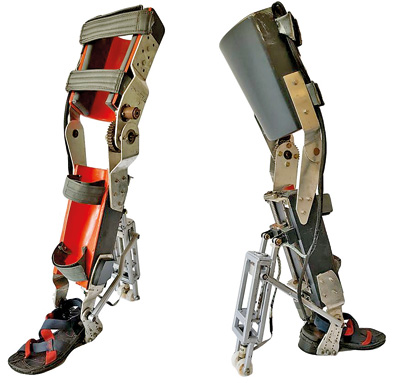 The ChairX is a robotic exoskeleton chair to be used by industrial workers. The device provides sitting assistance for the industrial workers who need to carry out tasks at different crouched postures repetitively. It can act as a customisable chair to support bodyweight for relieving the lower extremity and provide freedom for ambulation when moving between workstations, the department said in a media release.
The ChairX includes a knee-centered locking mechanism on the lateral side and an active linkage mechanism on the posterior of the leg to support the weight of the user at various seated positions. The device is capable of providing sitting assistance to sitting postures with both forward inclined and backward inclined leg angles.
The department said that the industry expects sustained efficacy from the factory worker to maximise productivity. Consequently, the workers are exposed to cumulative trauma injuries depending on the type of work and frequency of activities. One major reason behind the occurrence of lower-limb work-related musculoskeletal disorders is the uncomfortable crouched postures that has to be assumed repeatedly by the workers in their daily routine.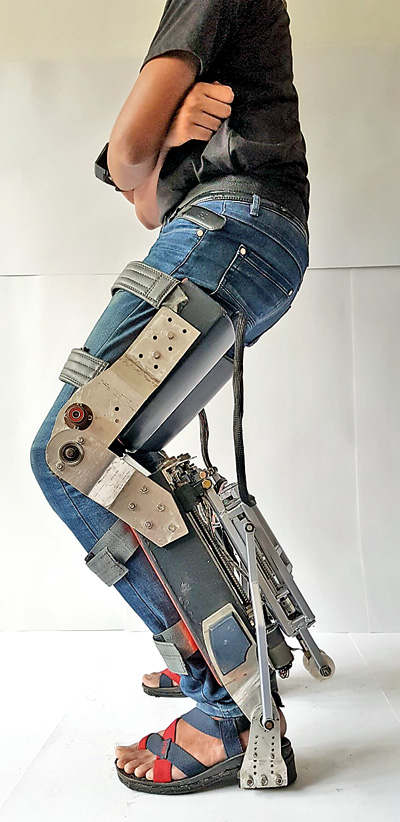 However, considering the nature of work, crouched postures cannot be completely eliminated in certain industries such as automobile, aircraft, and apparel where assembling and fitting operations are to be carried out. The circumstances demanded a novel approach to support the body of the worker. Thus, the ChairX has been designed to provide sitting assistance when called upon by deploying and retracting the leg support unit or otherwise pose minimum restriction to facilitate ambulation. Simply, it acts as an invisible chair.
ChairX has been developed by a group of undergraduate students of the Bionics Laboratory of the Department of Mechanical Engineering, University of Moratuwa: Isira Wijegunawardana, Buddhika Kumara, H.H.M.J. De Silva, P.K.P. Viduranga under the guidance of Prof. Ruwan Gopura and Pubudu Ranaweera.