Top police officers speak of multiple probes on Zahran ahead of Easter Sunday blasts
By Sandun Jayawardana
View(s):
A host of high profile witnesses from the Criminal Investigation Department (CID), Terrorism Investigation Division (TID), the Special Task Force (STF), the Central Bank of Sri Lanka (CBSL) and the Attorney General's Department appeared before the Parliamentary Select Committee (PSC) probing the Easter Sunday terrorist attacks.
Sittings were held continuously over three days. Attention was again drawn to how lapses on the part of different agencies possibly prevented a fuller picture emerging about the intentions of the Zahran and his radical Islamic extremist group National Thowheed Jamaath (NTJ), though authorities had been tracking them for more than two years.
Among those who gave evidence this week were Senior Deputy Inspector General (DIG) Ravi Seneviratne who is in charge of the CID and TID, CID Director Shani Abeysekera, TID Director Waruna Jayasundara, STF Commandant M.R. Latiff and CBSL Governor Indrajit Coomaraswamy.
Following are highlights of the evidence given by different witnesses:
Senior DIG Ravi Seneviratne: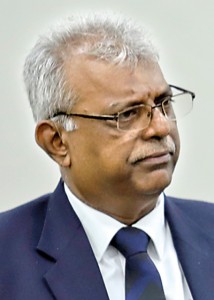 In 2018, at Mawanella in Kegalle, it was reported that two Buddha statues had been vandalised. The Kegalle Police had already begun investigations into this incident. The IGP ordered that a CID team be sent to the area. A team-led by an ASP was sent to the area under the supervision of the CID Director. They arrested several suspects with the help of the Kegalle and Mawanella Police. We identified two suspects — Sadik and Shaheed, who were brothers. They had fled the area by then. We eventually got a lead that some more suspects were frequenting a location at Wanathavilluwa in Puttalam. A team from the CID conducted a raid on a coconut estate spread over about 45 acres on January 16, 2019. There was no one there at the time, but they found clothes and other items that the suspects had used. Accordingly, the CID conducted a thorough search of the location and arrested four suspects.
A search carried out with the assistance of the STF led to the discovery of about 125 kilograms of urea nitrate, 99 non-electric detonators, manuals for making explosives and others. This made it clear to us that a well-organised clandestine operation was ongoing.
Two suspects were later released as they had no part in the incident. On January 26, 2019, we learnt that in addition to the two brothers, an individual named Zahran also frequented the location. This is the first time that the CID came across Zahran's name. Interrogation of the suspects in custody revealed that the group led by Zahran had been holding meetings in various parts of the country and propagating Islamic extremism. We forwarded a report to the IGP. Thereafter, we conducted an intensive search for Zahran. We sent teams to every location that we believed he was hiding in, but we could not trace him.
We received information about a vehicle that transported goods to the Wanathavilluwa site and were able to track it down and seize it. We had two phone numbers that Zahran was using but they were both inactive. He was using an app known as Threema, which allowed him and his associates to share information securely, as the app was encrypted.
The group's link to the killing of two policemen in Vavunathivu was only established after the Easter Sunday attacks. The killings occurred on November 30, 2018. The day before, there was a clash between a group of individuals and the police. As such, initial suspicion fell on a group with pro-LTTE leanings.
We only attend National Security Council (NSC) meetings if we are invited. I last attended an NSC meeting in December last year, soon after the CID took over the probe into the Vavunathivu police killings. After that, I had not been invited to NSC meetings until the Easter Sunday attacks.
There is no evidence to suggest that ISIS was involved in these attacks. Someone requested the ISIS leadership to take responsibility for the attacks. However, those who carried out the attacks, propagated the ISIS ideology, so we can say that it was carried out by individuals who were inspired by ISIS.
We have analysed CCTV footage from the Taj Samudra Hotel and we can see from it that the bomber tried several times to detonate his explosives but failed to do so. Thereafter he left the place. The likely scenario is that he tried to find out what was wrong with the bomb after he checked into the Dehiwala Tropical Inn, resulting in the bomb being detonated accidentally. We have no information of any VIPs staying at the Taj Samudra.
CID Director SSP Shani Abeysekera: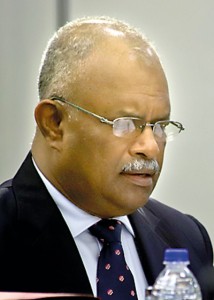 Of the four suspects we arrested at Lactowatte in Wanathavilluwa, two were released after 90 days under a conditional order from the President in his capacity as Minister of Defence. We released them because we had no evidence against them. One of the six conditions imposed on them is that they should report to the CID every last Saturday of the month. MP Wijayadasa Rajapakshe, however, later held me personally responsible for their release and claimed these two were suicide bombers who exploded themselves at the Shangri-La and Cinnamon Grand hotels. But after the Easter Sunday incidents, the two released persons reported to CID twice on the last Saturdays of May and June. This month, too, they will come.
The group's aim was to establish a training camp in Wanathavilluwa. There is evidence that they produced explosives there. This has been confirmed through the Government Analyst's report. The explosives were enough to make 25 or more bombs. We have established from the suspects in custody that this raid thwarted many major plans devised by this group.
I was only invited to the weekly intelligence coordination meeting after the Easter Sunday attacks. It would have been better if I had been invited before the incident as Director of the CID.
The CID did not receive any intelligence warning of a possible attack on churches and the Indian High Commission and any details of the suspects involved. I acknowledge that this reflects a lapse in the system.
The Kattankudy explosion, though it happened on April 16, 2019, was reported to police on April 17 and the CID on April 19. Investigations conducted thus far indicate they were experimenting with a timer. The vehicle bomb found near Kochchikade Church also had a timer attached to it. The timer had been set to detonate the bomb an hour after the first explosion. In the event the timer failed, they had also had set the bomb in such a way that it would explode when someone tried to open the car door. Fortunately, the timer failed and no one tried to open the door. It was defused via a controlled explosion.
Inspector T.R.K.R. Pathirana of the TID: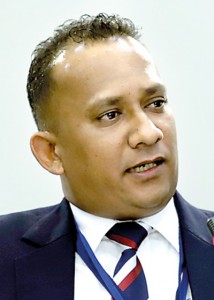 In February 2017, the TID established a new unit to investigate the spread of fundamentalism and extremism. Zahran came to our attention in 2017 because he was spreading extremism via Facebook. The NTJ also had a Facebook account. Zahran used his social media accounts to speak up against democracy. He said in his videos it was a concept that went against Islam and that Muslims should fight against it. The other leading idea he spread through his video clips was that we should not seek help from Middle Eastern countries because they too could not find solutions to their problems. His posts generated many 'likes' and 'shares' on FB. We reported every single one of these extremists post to FB. When we reported the account, FB replied that we should only report on the posts.
We had a TID Unit in Kalmunai. They were tasked with continuously investigating Zahran. Former TID Director Nalaka Silva even appointed an officer specifically tasked with tracking Zahran. We wrote to the Sri Lanka Computer Emergency Readiness Team and sought its help to request FB to shut Zahran's accounts down. FB informed us that it needed a court order to do so. So we reported the matter to the court in 2017.
We wrote to FB again on 17.10.2018 asking for details of Zahran's FB accounts. We did not receive a response even though we obtained a warrant for Zahran's arrest.
* We first started investigations into Zahran's activities based on a complaint made by the Abdul Jawad Ali Waliullah Trust on March 27, 2017. On the direction of the IGP, we compiled a 25-page dossier containing Zahran's extremist posts along with their translations and forwarded it to the AG's Department on 07.06.2017. We did not receive a response from the AG. On 12.06.2018 we sent a 63-page secondary dossier to the AG's Department outlining the contents of his videos and the views expressed by him. We did not receive a reply from the AG to this either.
We asked that the NTJ be banned on the grounds that it was promoting extremism. We also asked for advice on what action should be taken on Zahran — particularly if we could take action against him under the International Covenant on Civil and Political Rights (ICCPR) Act. At the time, except for the clash in Kattankudy, Zahran was only known for spreading extremist ideology through his sermons.
The AG's Department called us for a meeting on 12.03.2019 to point out deficiencies in the dossiers. State Counsel Malik Aziz asked us to amend the file and resubmit it and to record a statement from the complainant. But the attack happened before we could do that.
TID Director Waruna Jayasundara: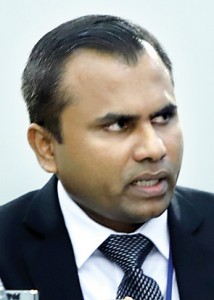 I received the intelligence warning dated April 9, 2019. It was forwarded by the IGP on April 10. I showed it to my junior officers and told them that Zahran was definitely attempting an attack. I instructed them to immediately take steps to arrest Zahran. The TID had been conducting investigations on Zahran even before I took over.
Instructions went out to Kalmunai TID unit on April 11 to arrest Zahran. On the same day, I wrote to Facebook noting that Zahran was using the platform to promote extremist ideology and to block his FB accounts. They replied to me on April 12 saying they had recorded my complaint and by April 15, they had blocked Zahran's FB accounts.
State Intelligence Service (SIS) Head Nilantha Jayawardena phoned me on April 19. He sounded very worried. He said though police had initially ruled that the Kattankudy incident on April 16 had been caused by a lightning strike, he believed it to be an explosion and asked me to check it again. I immediately asked my officers in Kalmunai to go to the scene and investigate. We too came to the conclusion that it was an explosion.
Though the April 10 letter was not specific, it warned that something was going to happen, so preventive and defensive measures should have been taken.
STF Commandant Senior DIG M.R. Latiff: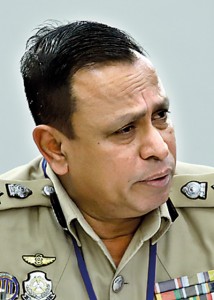 There was a letter sent to the IGP by then Chief of National Intelligence Sisira Mendis. The IGP had copied it to me. I received that letter April 9, 2019 at 18.45 hours. It had an annexure. The IGP had only written 'FNA,' which means 'For Necessary Action.'
The letter contained information of an alleged plan of attack. The STF has been tasked to support the Presidential Security Division. We also have an STF unit attached to the Prime Minister's Security Division, a VIP Protection Division and an Intelligence Division. They were briefed and we reviewed security measures to counter a possible threat.
In addition to that, because there was specific information regarding the Indian High Commission and India House, which is located close to STF Headquarters, I contacted a High Commission counselor, who is also a police officer, on April 10. He told me he was aware of this information. But since he was based in New Delhi, the High Commission's security chief would respond. I was immediately contacted and they said they were aware of the information. I assured them I would review security measures and they were grateful for that.
On April 19, the SIS Director sought my opinion on the April 16 explosion. I had only returned to the country that morning. I contacted my officers in Ampara and they went to the scene. They reported that there were some pellets around the scooter and it pointed to an explosion. I reported these findings to the SIS Director on April 20. My conversation with the SIS Director only focused on the April 16 explosion.
I was under the impression if they had more information on this six suspects who were mentioned in the annexure I received, they would have shared it. But, after the attack, I learned that there were other annexures containing more specific details which had been shared by Police Headquarters with other agencies, but I had only got one annexure.
I realised that there was a wealth of information on the organisation and individuals involved. I am puzzled as to why this information was not shared with me.
Former IGP N.K. Illangakoon: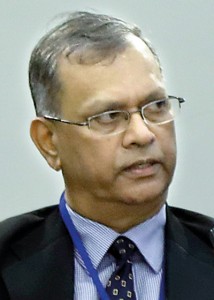 After the end of the LTTE, this is the first time we received such specific information on an organisation and an impending attack. Accordingly, special attention should have been paid to it. The intelligence information also stated that immediate action must be taken and I feel that needs to be highlighted. In this letter, the manner of the attack and its nature were detailed even though it lacked a date and time. So, special attention ought to have been paid and acted upon. Places of the attacks had been mentioned and every officer concerned should have been informed.
By every officer, I mean that at least the Senior DIGs of the nine provinces should have been properly briefed on this matter.

CBSL Governor Dr Indrajit Coomaraswamy: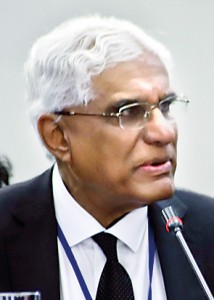 The Central Bank's Financial Intelligence Unit (FIU) is an independent entity with an administrative link to the Central Bank. There is no direct reporting between the FIU and the CBSL Governor.
Financial institutions are required to report all monetary and electronic transactions, which are over one million rupees to the FIU, as well as all suspicious transactions. The FIU received more than 600 suspicious transactions in relation to these events. They initially focused on identifying the bombers involved in the Easter Sunday bombings. They then immediately froze the accounts.
They found that only a relatively small number of accounts were held by the bombers and most of them were held by one small unit.
Further details related to this matter were taken on camera due to their sensitive nature.
(The Governor and other CBSL officials said there were loopholes in the law and therefore it was difficult to track the money transfers regarding the Batticaloa campus)
Foreign Exchange Department Director R.R. Jayaratne: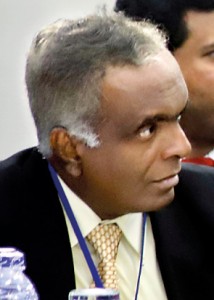 Deficiencies in the new Exchange Control Act do not allow us to investigate and take legal action against suspicious financial transactions prior to November 20, 2017. But the old Exchange Control Act allowed us to take action.
This means that we can't initiate any action against monetary transactions conducted in relation to Batticaloa Campus (Pvt) Ltd since those transactions took place prior to November 2017. The new Act does not even properly define what constitutes as an 'offence,' and we need to introduce a proper definition as well.
We need to urgently introduce amendments to the new Act to enable us to take action on suspicious financial transactions. The Cabinet has approved the amendments recommended by the CBSL and they are now with the Legal Draftsman. We hope these amendments will be introduced soon.
| | |
| --- | --- |
| PSC questions SIS chief at undisclosed location | |
| State Intelligence Service (SIS) Director Senior DIG Nilantha Jayawardena was questioned for over five hours by the PSC on Wednesday (24) night without the presence of journalists.PSC Chairman Ananda Kumarasiri told the media later that SDIG Jayawardena was questioned at a location outside Parliament and that questioning lasted from about 8 pm to 1 am. | |