Capsule hotels opening up a new avenue for young budget travellers
By Ruqyyaha Deane
With Capsule hotels gaining popularity in Sri Lanka the Mirror Magazine this week caught up with some of the entrepreneurs behind these hotels
View(s):
Sri Lanka was ranked one of the top countries to visit in the world earlier this year by Lonely Planet and to no surprise. With our luscious beaches, rolling hillsides and magnificent rainforests who wouldn't want to visit our little island. It is the ideal spot for travellers galore. It has become a recent trend however for the lone travellers and young backpackers to find hostels and cheaper lodging to stay when they travel abroad.
It is from this need that the concept of Capsule Hotels came about.
Capsule hotels are also known as pod hotels. These are basically a bed-sized room equipped with an AC, USB port, lockers and other basic necessities for a simple accommodation instead of the pricey, conventional hotels. Albeit being very popular in its originating country, Japan, Sri Lanka is still relatively new to the capsule concept. We were able to check out two Capsule hotels within Colombo that are trying to change the game in terms of accommodation. Most guests are backpackers and flashpackers from Europe, the US and East Asian countries we are told.
The Capsule Hotel by SALA
Chinthaka Wijewickrama and Ruwan Premasinghe are the partners behind the Capsule Hotel. SALA enterprises being an IT company, is now trying to branch and tap into the tourism industry as well. "A comfortable, affordable, clean stay," is what the Capsule Hotel offers their guests "We are looking at the requirements of the traveller to Sri Lanka."
Amenities they offer: Free Wifi, lounge and dining area, courier facilities (on a fee), MP 3 Player, table for laptop use or writing (selected capsules only), a personal reading light, co-ed bathrooms and increased privacy with keycard access,etc.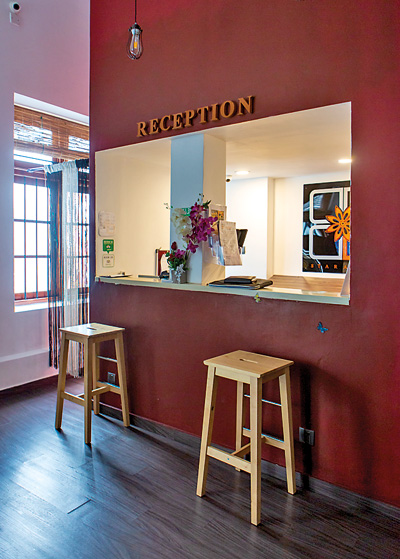 Accommodation options include single capsule without TV, single capsule with TV and double capsule with TV .
Star Anise Boutique Capsule Hotel
On behalf of the Founder and Managing Director Vigneswaran, Head of Operations Shanthan Thevor spoke to the magazine about how the Star Anise Boutique Capsule Hotels came about in 2016.
Having started the venture in Singapore, they decided to sell it off and bring the capsule concept to Sri Lanka.
"We have a very family-friendly oriented atmosphere at our hotel and we want to provide our guests with a comfortable stay where they feel like they are at their home."
The capsule have two different styles (cabin and capsule) in which they come in.
The capsule concept and the cabin concept.
Amenities they offer include Free WiFi, TV, laundry facilities (on a fee), lounge area, co-ed bathrooms, rooftop terrace, use of dining room and kitchen, breakfast for a fee, use of desktop computer, pick up and drop off from airports,etc.