Kaithady patients struggle for treatment
By Chrishanthi Christopher
View(s):
Patients with spinal problems, paralysis and arthritis at the dilapidated Jaffna Kaithady Ayurvedic Hospital have to often carry water from 100m away to wash themselves, and struggle into squatting positions in the toilets.
The Medical Officer in charge, Dr. P. Sivashanmugarajah, said there has been no maintenance work at the hospital in the past 15 years despite appeals to the Ayurvedic Medical Department (AMD).
The hospital lacks a lab technician. Funds for medicines and diet allocations have been slashed by 20 per cent, so much so that the daily glass of milk given to patients has been scrapped.
There is a shortage of staff to care for the patients. The AMD has requested the hospital administration to cut down on travel and utilities bills and is refusing to pay overtime to staff.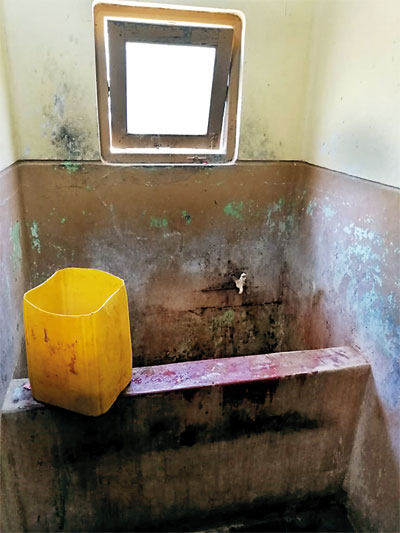 The 150-bed hospital has just four toilets, only one of which has a commode; arthritic and spinal-injury patients find it difficult to use the squatting pans in the other three toilets.
The patients often do not have access to pipe-borne water in the showers. As a result, sick patients have to walk around 100m to fetch water for their personal use.
The malfunctioning drainage system lets water collect in pools, a breeding site for dengue mosquitoes.
The beds in the wards are worn out and the lockers need cleaning.
The hospital has four wards, an outpatient unit and 36 staff with six ayurvedic doctors. It is learnt that even expatriates from the United Kingdom, France, Germany and Italy use this facility to be treated with traditional medicine.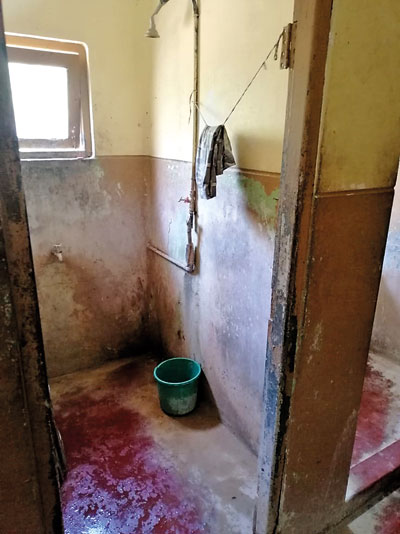 Ayurvedic sector starved of funds

Ayurvedic Medical Department (AMD) Commissioner Chathura Kumaratunge says resourcing for the ayurvedic sector has always been poor and this year was hit very hard when the government cut health funding by Rs. 12. 6 billion.

The 2019 Budget presented in January allocated only Rs. 187.4 billion for health compared with Rs. 200 billion in 2018.

"Of this, the Health Ministry allocates more funds to the hospitals that treat patients with western medicine," Dr. Kumaratunge said.

This has resulted in the deterioration of the AMD's four ayurvedic hospitals at Borella, Yakkala, Trincomalee and Jaffna. All need funds to upgrade facilities, he said.

The total amount allocated for the four hospitals is only Rs. 500 million, out of which Rs. 65 million has been set aside for administration and maintenance.

The AMD set aside Rs. 80 million from the 2017 and 2018 Budget allocations to upgrade the Kaithady hospital pharmacy. With the renovations almost complete, the AMD wants to use the remaining Rs. 4 million to improve the hospital's wards.

"We will stop the upgrading of the pharmacy which is almost complete and use the monies to attend the shortcomings in the wards," Dr. Kumaratunge said.