Bollywood movie week at SVCC
Cinema of Shah Rukh Khan
View(s):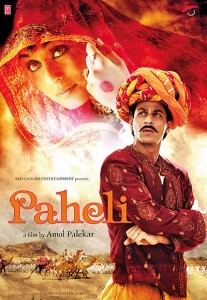 Swami Vivekananda Cultural Centre, High Commission of India, Colombo will be holding Bollywood Movie Week: Shah Rukh Khan special on Monday July 8, 10 and 12 at 3.00 pm at Swami Vivekananda Cultural Centre (SVCC) auditorium 16/2, Gregory's Road, Colombo 07.
Indian musical romantic film 'Mohabbatein' directed by Aditya Chopra will be screened  on Monday July 8.  Starring Shah Rukh Khan, Amitabh Bachchan, Uday Chopra, Jimmy Shergil and Aishwarya Rai in the lead roles, music is composed by Jatin-Lalit, while the lyrics are penned by Anand Bakshi. The film is notable for being the first time that Bachchan and Khan appeared on-screen together.
With Shah Rukh  Khan and Rani Mukherjee in lead roles, 'Paheli' will be screened on July 10.  A remake of the 1973 Hindi movie Duvidha based on the short story written by Vijayadan Detha in Rajasthani language, the film is directed by Amol Palekar. Paheli was India's official entry to the 2006 Oscars.
On Friday 12 'Chalte Chalte', a romantic drama movie starring Shah Rukh Khan and Rani Mukerji, will be screened. Directed by Aziz Mirza and music by Jatin-Lalit, the film was also screened at the Casablanca Film Festival.
Entrance to the film festival is free of charge.