Cinnamon Wellness Retreat
View(s):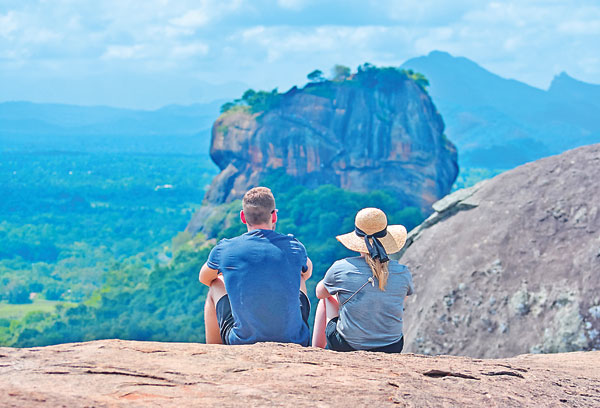 If you're keen to escape from the hustle and bustle of daily life, detox from the stresses and strains of a challenging job or if you simply need some time to reflect, then consider signing up for the first-ever Cinnamon Wellness Retreat. This immersive ten-day programme will take you on a powerful journey of self-discovery, healing, cleansing and change and will give you the time, tools and guidance that you need to restore the inner balance between your body, mind and soul, so that you can return to your daily life with renewed direction, zest and energy.
Set to take place from the 1st – 10th of November 2019, the programme will offer a full spectrum of daily wellness activities and therapies that will be delivered by world-class experts and specialists. So whether you want to shake off bad habits or a sense of stagnation, resolve emotional conflicts or just learn practical ways to live a more balanced lifestyle, the retreat will help you to achieve your personal wellness goals and it will propel you towards the path of a happier and more fulfilled life.   The Cinnamon Wellness Retreat will take place at Cinnamon Lodge Habarana in collaboration with the Azmaara Wellness and Nature Trails.
Commenting on the retreat, Dileep Mudadeniya, Vice President John Keells Holdings, Head of Brand Marketing Cinnamon Hotels and Resorts and CEO Cinnamon Life Mall said: 'This year we looked at opportunities that cater a rejuvenating and unique experience that can be offered to the global and local audiences alike.Cinnamon Hotels & Resorts, as a hospitality trendsetter was able to partner with top health and wellness professionals to offer an authentic experience in Sri Lanka comprising of a holistic, immersive and carefully curated programme'.

Participants of the retreat will be able to enjoy daily yoga sessions with Sulochana Peiris, an internationally recognised yoga instructor who is an ardent believer in the wholesomeness of yoga and specialises in asana, pranayama (breathing techniques), and meditation. Having a highly acclaimed Yoga Alliance – certificate, Sulochana has over 14 years of practice hours and over 200 hours of teacher training. She has also been trained by two of the best yoga instructors in the world Kalpana Radhika and Jonah Kest and with her  help you will be able to master an array of stretches, poses and techniques and make yoga a part of lifestyle.
Vipula Wanigasekera, a former DG of the SLTA will be present at the retreat to teach guests the art of meditation.