An American Life Awaits You!
View(s):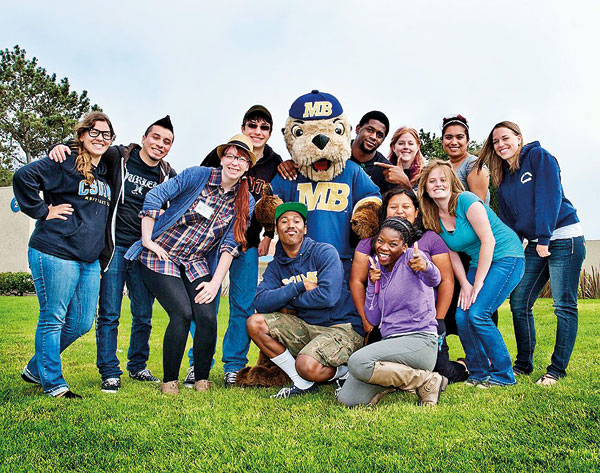 Movie and TV series depict life in America through the eyes of Hollywood. Fast paced car chases interwoven with people with exorbitant tastes in clothes and designer wear are presumed as the way of life. However, America is also the mother of some of the greatest inventors and entrepreneurs of this century, including Bill Gates, Steve Jobs and Elon Musk.
The "way of life" in America is difficult to define, yet not impossible. America Is world renowned for its diversity and this is an attribute that is of the utmost importance to an international student. With the vast land and culture each city has its own unique character.  Students will find areas of the country that strongly resemble home, while other areas are completely foreign and unknown.
The transition
One of the most common challenges international students face is dealing with "culture shock." This is the time of transition from home to an unknown country, and adapting to the new culture, can be a challenge.
In order to overcome the feeling, it is recommended that students engage in activities that they enjoyed at home, such as a sport or hobby. This will also enable you to meet like minded people, and feel more at home.
American Culture
American customs and values can differ to those in Sri Lanka, and can be confusing therefore. Independence, equality, informality and directness are four of the values that are near and dear to the American heart. A way of understanding the values is through getting used to the traditions. This is easily achieved by participating in the holidays and events.
Social Life
Interactions with other people—your social life—are an essential part of your stay in the United States. The key to having a fun and yet responsible social life, is to be open to experiences. Make friends in and out of college. The next adventure maybe at your doorstep!
If you want to develop the random interactions into deeper friendships, you will have to take the initiative. Ask to exchange contact information: phone numbers, email addresses, and social media names. The next step is to follow up! Invite people out for coffee, to join you for meals, or to casual social events. They will likely return the gesture, and you will be on your way to developing a friendship.
Become globally competitive through international exposure
Studying abroad for longer periods encourages cultural immersion and provides more opportunities for world travel, overseas internships and a stronger sense of academic stability. The exposure received enables the student to be globally competitive.
Start in Sri Lanka, Continue in America and travel the world
In order to give students the maximum opportunities, NCHS has affiliated with the California State University Monterey Bay, California State University San Marcos, California State University Bakersfield, California State University Sacramento, California State University Northridge, California State University Fresno, California State University Humboldt, and the State University of New York at Albany.
"Through the collaboration, students will be offered transfer programmes to these prestigious universities. Students are given the opportunity to complete the first two years at NCHS, and thereafter transfer to an American University of their choice" explained CEO/ Deputy Chairman of NCHS, Victor Ramanan.
Nawaloka College of Higher Studies, Colombo
Located in the heart of Colombo 03, NCHS offers the best facilities which include purpose-built engineering and computer laboratories, a resource-oriented library, study areas and ample parking space and reputed academics to administer the programmes. The same syllabus, methods of delivery and evaluation are followed, ensuring that the pathway programmes conducted at NCHS are of equal standard and quality.
Student loan facilities at special interest rates are also on offer to help students pursue their higher education at NCHS. 
If you wish to maximize on this fabulous opportunity and be a part of the prestigious degree pathway programmes at NCHS,
call 0777 799 997/
011 5 899 998 or
email info@nchs.edu.lk
for more information.