Governor Sally runs into storm at Kalutara
View(s):

There was uproar in the Kalutara District Development Committee over the presence of Western Province Governor Azath Sally.

Sri Lanka Podujana Peramuna (SLPP) Members walked out of the meeting, saying it was a security risk. They wanted him to leave the premises. When it did not happen, they walked out. It was President Maithripala Sirisena who had made governors of different provinces as Deputy Chairmen of different District Co-ordinating Committees.

Large crowds including members of the Buddhist clergy had gathered outside the Kalutara Kachcheri where the meeting was held. The protests took a different turn with crowds shouting slogans asking Governor Sally to resign his post. There were also demands that Minister Rishad Bathiudeen and Eastern Province Governor M.L.A.M. Hizbullah quit their positions.
Already a Vote of No-Confidence against Minister Bathiudeen has been handed in and Parliament will debate it on June 18 and 19.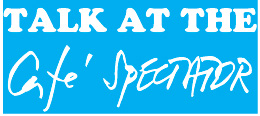 The matter came up for discussion at the Sri Lanka Freedom Party (SLFP) Central Committee meeting on Monday. The meeting was chaired by President Maithripala Sirisena.
It was decided that a decision on whether or not the SLFP should vote will be made at a CC meeting on June 18. Nevertheless, three SLFP parliamentarians have already signed the motion.
---
Rishad played politics with Chartered Accountants also
Minister Rishad Bathiudeen is in the firing line these days for a multiplicity of reasons.
Many accuse him of punching over his weight given the fact that despite his fairly negligible vote base in the larger context of the Sri Lankan polity, he had been given the crucial ministry of Trade.
One of the charges he now faces is his connections with a doctor under investigation in the North Western Province. While the Health Minister, on the one hand and the professional body of doctors — the GMOA — have both been in the dark and are ominously silent on the matter more information has tumbled out from another professional body that has been directly under the Trade Minister.
That is the Institute of Chartered Accountants. Last year, Minister Bathiudeen rejected some of the names proposed by the president of the Institute for seats in its supreme advisory council and nominated two lesser experienced persons — something never done in the Institute's history.
It is politically incorrect to say who these persons were but in the light of recent developments questions are being raised within the Institute whether the Minister showed some bias in his choices and leaving out the more senior professionals.
At the time the Minister had said the two persons were not his nominees but those of the Health Minister and a brother of the President.
If so, it shows that Minister Bathiudeen has done favours for his colleagues  –even if it be at the expense of professional bodies of Sri Lanka and he can be assured of protection from those he granted such favours in a "you scratch my back; I'll scratch yours" political scenario that the citizenry has got increasingly sickened of.
---
Three join Sirisena for Indian trip
Two ministers and a former minister accompanied President Maithripala Sirisena during his visit to New Delhi to attend the ceremonial inauguration of Prime Minister Narendra Modi.
They were Rauff Hakeem, Mano Ganesan and Arumugam Thondaman.
---
Now SB gives call to Rishad
S B Dissanayake, a former Minister and Sri Lanka's celebrated politician for doing things and denying, is in the news again.
This time it is over a telephone call he gave Minister Rishad Bathiudeen. "Rishad, oya apith ekka enna" or Rishad, you join us," he is heard telling the Minister in the latest telephone call doing the rounds in social media.
During the constitutional crisis that broke out in October last year, Dissanayake figured in a few similar conversations with members of the UNP. One in particular with Palitha Range Bandara, the UNP parliamentarian went on the same lines like what Mr Dissanayake told Rishad Bathiudeen.
The Minister seemed shrewd enough. He said he was leaving Colombo for Puttalam and would not return for some time. Once he gets back to Colombo, he said, he would get in touch with Dissanayake.
---
Soldiers defuse Kundu-Dosai; Jaffna schoolgirl goes hungry
Following Easter Sunday attacks, ten year long peace and security relax became a long gone dream as checkpoints manned by soldiers return to daily lives of Sri Lankans.
For those children who were born after war came to an end in 2009, these things would be a new experience.
As part of special security measures that were taken to ensure security at schools, soldiers have been deployed at schools across the country. Students are asked to go through a checking process. Some switched to transparent school bags for quick pass.
In Jaffna, soldiers deployed at a checkpoint at the entrance to the city went to super alert mode this week when they heard from a school girl what she had in the lunch box. She said she brought homemade Kundu Dosai, a traditional breakfast item widely popular in Tamil households. Kundu –in Tamil means bomb.
Concerned soldiers got into action swiftly by crushing all the Kundu dosais — the girl had brought in her lunch box with bare hands.
Of course the girl was left without her meal, but in the process the soldiers realised that it was only a food item and nothing dangerous.
---
Lost in translation
The Home Affairs Ministry's attempts to provide documents such as birth certificates, marriage certificates and death certificates under a one-day service was given much publicity early this year.
To make it convenient to the people the services have been made available at various departments. One such location is the Colombo Land Registry office along Marcus Fernando Mawatha.
The office seems to be well organised. Those expecting the services need to use a touch screen, obtain a token for the respective service required and wait for their number to be called out.
One such service available is 'Translations'. Therefore, one of them requiring service duly obtained the token and waited for his number to be called out. For two hours the number was not called out.
Only when the 'Inquiries officer' just seated next to the machine from where the tokens are obtained was asked about the delay he said for translation services you need not obtain a token.
But, he fell short of explaining as to why the topic translation is mentioned in the machine.
May be the machine had already programmed, but isn't it the duty of the inquiries officer to explain or at least display a board at the location?
Instead he shouted out 'that's not my business', little realising he was posted there to help those calling over to obtain the services for which the government is spending millions of rupees.