Sirisena at Rajapaksa residence – not for politics, but for weddings
View(s):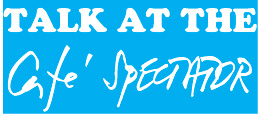 There was a surprise visitor to President Mahinda Rajapaksa's official residence on Thursday morning and it turned the rumour mill to function overtime.
It was President Maithripala Sirisena. He arrived there and sat in an inner drawing room area, patiently waiting for his predecessor Mahinda Rajapaksa, and one-time boss who was upstairs. Those who saw him said he was in a sombre mood but did not fail to smile at those who greeted him.
He was a witness at two weddings – those of Manju Kularatne and his brother, Gayan Chaturanga Kularatne both from Gampaha. The latter is now a senior lecturer in a university in Australia. The duo, connected to a onetime Provincial Councillor, wanted the two political leaders to be the signatories as witnesses.
On Wednesday night, President Sirisena had telephoned the senior groom and said he would not be able to come. However, by morning, he had changed his mind and said he would come over and sign.
In the wake of the Easter Sunday carnage, the grooms did not choose a five-star hotel for the signing ceremonies. Therefore, it was held at the Wijerama Road official residence of the Leader of the Opposition.
By the time cameras clicked and videos began to roll, President Sirisena was in a happy mood. With the signing over, he had a few words with Mr Rajapaksa and returned to his own official residence.
---
PM slams door on Dhammika
It was Sri Lanka Muslim Congress (SLMC) leader Rauff Hakeem who raised the question from United National Party (UNP) leader Ranil Wickremesinghe:
"Is businessman Dhammika Perera going to be the UNF candidate at this year's presidential elections?" he asked during a meeting at Temple Trees.
"What nonsense," responded Mr Wickremesinghe, adding that "I have not met him since I last saw him in February this year."
Ministers Malik Samarawickrema and Ravi Karunanayake were present. Mr Samarawickrema was critical of the businessman being a candidate. However, Mr Karunanayake uttered some words which onlookers said were inaudible.
Social media networks have gone viral with reports that Mr Perera was likely to be the presidential candidate. Some even quoted Mr Perera as saying that the country needed good leaders, and that he would not comment on himself becoming a presidential candidate for the present and that he needed more time to say anything. This allowed speculation to gather more speed among those who are slaves to social media "news" and love to lap up these stories – even if they are baseless. Whatever Mr Perera says after taking his time, one thing is clear. He will not be the presidential candidate of the UNP. It is none other than Ranil Wickremesinghe – at least for now.
Mr Hakeem returned to Parliament after the meeting and ran into Minister Mangala Samaraweera. He told of his experience. "He told me, too, that he last met Dhammika in February this year," said Mr Samaraweera, who may however be canvassing for a different UNP candidate other than Mr Wickremesinghe.
La affaire Perera also got a reaction from Mahinda Rajapaksa. He said businessmen must not undertake contracts for others. After all, the business of business is business. Perera was a ministry secretary in the Rajapaksa Administration.
---
Crowds waiting outside the Welikada Prison
Story behind the backdoor release of controversial monk
The release of the Ven. Galagoda-Atte Gnanasara Thera, who was serving a sentence for contempt of court, had its own dramatic moments.
President Maithripala Sirisena decided to grant a pardon to him and conveyed it to the Justice Minister. They were acting on it when news reached the President that large crowds were gathering outside the Welikada Prison.
He telephoned Justice Minister Thalatha Athukorale. "Show daanna epa. Api meka hemin keramu," or "Don't make a show of it. We will do it quietly,"  he told her.
That was why the Ven Gnanasara made his exit through the rear door of the prison without the attention of the crowds who had gathered in front of it. On Thursday night, he called on President Sirisena with his mother.
---
Security forces conduct friendly search operations in Dharga Town
Unusual, but true. There were encomiums for a large team of Security Forces personnel and Police who conducted a house-to-house search in the Muslim village of Dharga Town.
It is located inland from the southern town of Aluthgama along the Matugama Road that connects to the southern expressway.
Army commandos, backed by Special Task Force (STF) and police personnel first greeted the occupants after entering their homes. One of them explained that the search had become necessary since some key suspects who supported the IS-backed Muslim extremists had come from Dharga Town. Hence, it was necessary to conduct searches.
In one house, they found a locked antique almirah. The householder said the keys were lost but urged that it be broken open. An Army personnel who went around the other parts of the house said it was not necessary to break open a prized almirah. In another household, the owner was asked to open a sealed Samsonite suitcase. He said the keys were with his son who was abroad. They lifted the bag and said it will not be necessary. Before they parted, they asked occupants whether they were happy with how the search was conducted.
Of course, that did not mean it was easy. In one house, they did arrest a person for not having a satisfactory explanation for possessing chemicals. He was produced in court and released. The search party numbered about 60 and they went into all areas. A dealer in crackers was taken in for holding a larger stock than allowed. An unfortunate youth who used his mobile phone to ring someone when the troops arrived was also taken in to be questioned.
It may be recalled, a computer expert arrested recently in connection with the ongoing probe was from the same town.
---
Qatar hits back at Dayasiri
The State of Qatar has hit back at Sri Lanka Freedom Party General Secretary Dayasiri Jayasekera for his remarks that it supported extremist groups and financed Muslim extremists in Sri Lanka.
The denial came three weeks after Jayasekera made the remarks at a news conference. He made similar references on Saudi Arabia, too, though the Kingdom has not responded.
The Qatari statement said, "The State of Qatar condemns in the strongest terms the statement" and "totally denies all these accusations." Qatar was one of the first to condemn the terror attacks on Easter Sunday, the statement added.
---
Chagos Islands vote: Lanka abstains, abandons NAM
Sri Lanka was one of 56 countries that abstained on a vote last week condemning British occupation of Chagos Islands in the Indian Ocean.
The United States maintains a military base at Diego Garcia, an integral part of the island chain.
While Britain remained diplomatically isolated on the vote, it also signified how far removed Sri Lanka was from the Non-Aligned Movement (NAM), though it is a founder member.  The 120-member NAM voted overwhelmingly against Britain, with Sri Lanka breaking ranks.
The General Assembly resolution was adopted on Wednesday by a recorded vote of 116 in favour, to six against (Australia, Hungary, Israel, the Maldives, the United Kingdom and the United States), with 56 abstentions, including members of the European Union (EU).