Appreciations
View(s):

You never stop loving someone, you learn to live without them

Suren Perera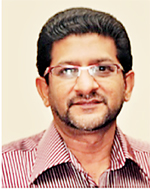 Suren, your mission in this world ended a year ago. However your legacy is current in all of us and we're grateful for everything you did. Words are hard to describe feelings, I have been better with images. Yet writing down how much I miss you seems to give me tranquility, learning to give it time and space.
Suren, I can tell you how much we your family care, how much we would give to have you back in our lives, but you know all this and it won't change anything. That's what I am learning in time. We have become stronger persons more able to understand, more able to listen and care; hurt through loss, we've become wiser people.
Suren was a remarkable person in so many ways and touched so many people. He had a heart of gold, was a giver, a man of simple faith. Suren to all of us was an affectionate person, gentle and kind, wanting at all times to enjoy with family and friends and setting the scene for it. Suren and Tammy had an open house policy and the hospitality and fellowship that flowed out of their home in Udahamulla will be memories cherished for a long time.
His love for dogs has been passed-down from generation to generation. His home was never devoid of fur, slubbery kisses and continuous waggy tails. He lived a full life – surrounded by what mattered most, love, family and friends.
Suren, I know you wouldn't want us to mope and sulk, but want us always to remember and cherish our times together especially those great family trips at home and abroad, which you went into detail in organizing and holding on to those precious memories, we will always celebrate you. Suren was self-made and self-reliant from his education to his career in the food and beverage industry where he excelled.
He was a respected citizen. He shared his expertise with anyone who would listen. He worked hard and consistently and he remained a student of life. Suren never stopped learning especially through his loving wife Tammy and children. He never sat back and became complacent. He led by example as he mentored his nieces and nephews as his own children in a way that any one of them can say that he was an inspiration in their lives.
We will remember you through the many people still left behind whose lives you touched so positively. You leave an amazing legacy behind with three beautiful children Ashane, Krishane and Christina, who have grown up to be responsible and caring individuals, and through them you leave this world a better place.
It's the body that dies not the soul. The saddest moment is when the person who gave you the best memories becomes a memory. May God bless your soul.
K.P.
---
She filled our home with laughter, sweet banter and sounds of music
Saraswathy Soma Palan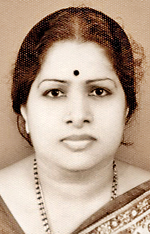 My beloved wife Saraswathy, (Saras to her friends and Papah  to her siblings) is no more. Her atma left her body on February 4, 2019. Her demise was sudden, swift and painlessly peaceful, as she always wished it should be. She was full of life.
My late wife was from a well-to-do, conservative Hindu family of Indian Kerala (Malayalee) origin. She was born to Sangarapillai and Luxshmi Amma of Kotahena. Her father was the proprietor of Lankfoto Studio at Bankshall Street in Fort. She was educated at Good Shepherd Convent, Kotahena.
Though she had the potential for higher medical studies her education was cut short. It was customary then for Hindu parents to give their daughters in marriage instead of them pursuing a professional career. Ours was an arranged marriage in 1968. We had a happy married life and had three children. The first, passed away at the age of five due to a brain fever. The other two are a son Jeyakumar, and another daughter Jeyamehala. We completed 50 years of married life, last year.
As a wife, mother and a good human being, she was impeccable. She took much effort in educating the children and in their extra -curricular activity, such as taking our daughter for Bharatha Natyam and son for art and karate classes. Her efforts were amply rewarded by their eventual success in their educational and professional careers.
My wife was of a friendly humorous disposition. She never differentiated between people on grounds of ethnicity, religion or status. She was a popular member of the Kerala Samajam and actively participated in the social service and charity work, fund raising sales events and celebration of the national festival of the Keralites, " Onam".
In her "inner life", she was very religious, but not in the popular sense. She visited temple only on occasions. Her temple was the "home", where in a little corner of the room she had the altar of Hindu Gods, images and statues, presided by the family deity, Lord Murugan. She spent an hour in the mornings and evenings, immersed in devotion and meditation, chanting in silence, mantras, slokas and thevarams.
She had a deep interest in spirituality. I have seen her reading books from my shelf, such as that of Swami Vivekananda, Swami Chinmayananda and Sai Baba. The spiritual videos of the Indian mystic Sadhguru and talks of Gopal  Das had been downloaded to her tab by our son.
She was greatly fascinated by the discourses of Sadhguru–his witty, unconventional, paradoxical views on spirituality, religion and other matters of life, death etc. It was her habit to lie in bed with her tab in hand and listen to these spiritual discourses and " Satsangs". More often, than not  I too would join her, listening to them.
She was a "Rasika" of Tamil melodious music of the 1960-80's which had particularly religious content and philosophic meanings. Her favourite singers were K.J. Jesudas, S.P. Balasubramaniam,  Unni Menon, Unni Krishnan. Soudararajan, S. Janaki, Chitra. Our  son had downloaded all her favourite songs and she would spend her evenings immersed in listening to them.
Her loss has created an irreplaceable vacuum. A home that was filled with laughter, sweet banter, sounds of music and South Indian teledramas, family gossip and discussions, has been overtaken by a grim silence. As my son aptly observed, our home is like a temple without a God. How true this is.
May her Atma attain Moksha.
Grieving husband
---
 An outstanding lawyer loved by all
Shirley Jayaweera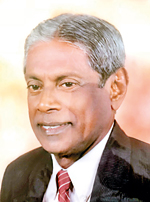 With the passing away of Shirley Jayaweera (SJ), attorney-at-law and unofficial magistrate, the country has lost a patriot and outstanding lawyer, his family a devoted husband and loving father, his friends a much respected and trusted colleague, his relatives a caring and giving kinsman and the people of Matara a dedicated and devout religious leader and passionate social worker.
Born on December 24, 1938 at Ahangama to Peter Vincent Jayaweera and T.G. Pemawathie, SJ had his education at St. Thomas College, Matara. He then proceeded to the Law College of Sri Lanka and graduated as attorney-at-law. After a brief stint in Colombo, he joined the Bar at Matara in 1967. As a lawyer and unofficial magistrate of Matara, he upheld professional values, ethics and standards when discharging duties and obligations.
He was a warm and affectionate person who willingly helped the needy with his professional competence without remuneration, and his simple and unassuming ways earned him the respect and regard of his superiors, peers and subordinates. His service as a lawyer spanned over 51 years, from 1967 to 2018, which he rendered with great dedication, devotion and distinction.
A devout Buddhist he associated closely with the Maha Nayake Theras of the country and chief incumbents of many temples, particularly in Matara, including the late Most Venerable Madihe Pannaseeha Maha Nayaka Thera and the Most Venerable Thrikunamale Ananda Maha Nayake Thera and his service to Buddhism and devotion to the Dhamma were immense and exemplary. For instance, he served as the Secretary of the Matara Branch of Maharagama Sasana Sevaka Samithiya for 37 years with great dedication and commitment. He was also an outstanding social worker who devoted considerable segments of his time to grant redress to those in distress.
He performed professional, religious and social activities with great delight so that it was not work but joy for him and he looked quite fresh and energetic even after a long day of work. It was only the other day I learnt that he had a weak heart condition for over two decades, despite which he could work from morning till evening every day including weekends until he passed away at the age of 80 on  December 19, 2018. His devoted wife, Rani Lunuwila, taking care of him devotedly contributed in no small measure to his long, healthy and productive life.
SJ was a compassionate and lovable man who was loved, cherished and respected by all. He was an epitome of goodness, kindness, simplicity and generosity. The imposing presence of Maha Sangha and lawyers and magistrates at his funeral bore testimony to the adoration and esteem in which he was held by them.
May he have a safe and peaceful passage through sansara and eventually attain the supreme bliss of Nibbana!
Professor Ranjith Senaratne
---