When Sri Lanka carried all before them in the 1996 World Cup
View(s):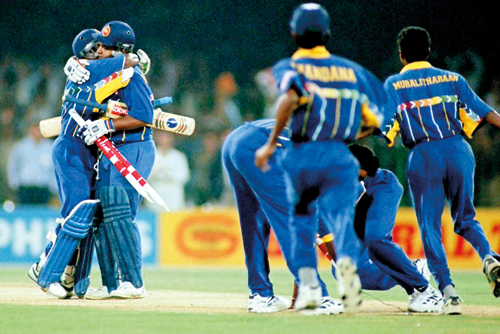 Almost a quarter-of-a-century ago, when the 6th Cricket World Cup (WC), also known as the Wills WC, was about to be launched, not a single bookie, local or otherwise, offered any odds for Sri Lanka (SL) to clinch the 1996 WC Trophy. Not without reason either. After all, the island nation had lost the most number of WC matches until then, namely 20 out of 26 games, and comfortably ended scraping the bottom of the heap on each of the 5 previous occasions as also-rans. The only flash in the pan was in 1979, when SL beat India, the first time when an Associate Member of the ICC beat a Test-playing nation in a WC tournament.
However, in the 6th Cricket WC staged in the Asian sub-continent, SL rose like the proverbial Phoenix from the Ashes, and swept all before them. Not even an enthusiastic schoolboy writer of fiction or a modern-day Ripley would have had the gumption to predict such a consummate victory by SL (see Table below).
Remember, SL had only been granted Full ICC Membership a bare 15 years earlier. Yet, in the 1996 WC, the island nation was first into the quarterfinal, first into the semifinal and breezed first into the final as well, whilst collecting maximum points and leap-frogged to the top of Group A.
Without setting a foot on the field, SL earned 4 valuable points when Australia, citing security fears, refused to come to SL, and West Indies, just as Mary's lamb did, followed suit. In fact, Australian leg-spinner Shane Warne justified their decision not to play in Colombo, saying that, he may be targeted by a terrorist while shopping. Lakshman Kadirgamar (LK), our Foreign Minister, in a lighter vein, commented that "shopping is for sissies". An Australian media-man asked LK whether he had ever played cricket. "Yes" LK said, adding "I played cricket before you were born, without helmets and thigh guards on matting wickets that were full of holes and I had my share of broken bones." ( LK was a Trinity College Cricket and Athletics Lion). The Australian Foreign Minister too was drawn into the fray, but before it could slide further, both parties decided to cool it down, with LK sending a bouquet of flowers to his Australian counterpart. After all, "flowers are also for sissies", observed our LK!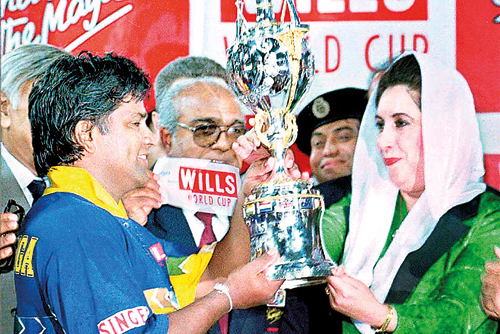 Now back to Cricket.
With 4 points in the kitty, without raising a sweat, SL now took on the puny Kenyans. But the so-called puny Kenyans, on the leap year date of 29 February, humbled the mighty West Indians, champions of 1975 & 1979, by 73 runs at Pune. Contemporary media reports flashed: "Puny Kenyans on top at Pune." Now came the clash at Asgiriya between the now confident Kenyans and SL. Put into bat, the hosts blasted a record 398/5 at almost a staggering 8 runs an over. A record that stood for almost 10 years in WC Cricket. Jayasuriya 44 and Kaluwitharana 33 – his highest score in the tournament- gave a taste of what was to follow by belting 83 runs in just 6.3 overs. The carnage followed with Aravinda de Silva 145- first Sri Lankan to score a WC century (another was to follow in the all-important final), Gurusinha 84 and skipper's innings 75* was the icing on the cake. The hapless Kenyans were rolled over, as the hosts cantered to a win by 144 runs. Zimbabweans were the next to face the rampaging Sri Lankans, who romped home with 13 overs to spare. Asanka Gurusinha's 6 sixes enabled him to share the highest number of sixes in a WC game with Kapil Dev and Viv Richards. Next it was the mighty Indians. On the back of a typically sublime innings by Tendulkar- 137 in 137 balls- they totaled 271/3 in 50 overs. Not to be outdone, openers Jayasuriya 79 in 76 balls and 'Kalu' 26, hurtled past 50 in a mere 4.4 overs. Left-handers Hashan Tillekeratne 70* and Ranatunga 46* with an unbeaten 5th-wicket stand of 131 runs, clinched victory with 1.2 overs to spare.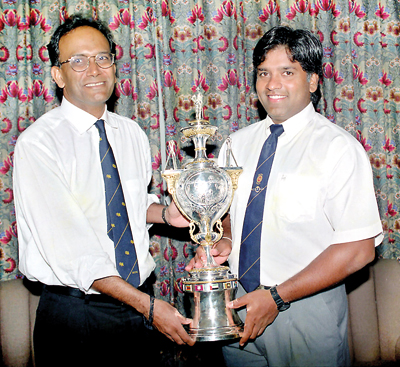 The quarterfinal game against England was a one-sided affair. Replying to a modest England total of 235/8, the marauding Sri Lankans, led by the ubiquitous Jayasuriya 82 from 44 balls, with 3 sixes and 13 fours, began the pyrotechnics. One six landed atop the satellite dish, while another missed the commentators box by not much, as the Lankans finished the game with 9.2 overs to spare and 5 wickets in hand. It was now no secret, having entered the semifinal in this manner, SL was a team to be reckoned with as a potential side to wear the crown.
Then it was a stiff hurdle for the Sri Lankans to meet India in Calcutta, in front of a 110,000 partisan home crowd. Having won the toss, skipper Azharuddin sent SL into bat. The start was a disaster for Sri Lanka, losing both openers Jayasuriya 1 and Kalu 0 in the very first over by Srinath, while Gurusinha (1) too, was an early victim, as Sri Lanka plunged to 35/3. However, Aravinda de Silva counter-attacked with an innings never-to-be-forgotten. Reaching 53, out of a total of 63, in 32 balls, with 11 fours. The dashing vice-captain raced to 66 from 47 balls, before succumbing to Kumble. Eventually, Mahanama 58, though suffering from cramp, played a masterly innings for SL to reach 251/8. Indeed, it was the first occasion the islanders lost more than 5 wickets in the tournament. The Indians, thanks to Tendulkar 65 again, cruised to 98/1. Jayasuriya now playing the role of an all-rounder, captured 3/12 with his left-arm spinners and was mainly responsible to fracture the spine of the Indian batting- losing 7 wickets for 22 runs- as they plunged to 120/8.
The mesmerized Indian spectators now started hurling brickbats on to the field in a frenzy. Match Referee, former West Indian captain Clive Lloyd, who led his team to wins in the 1st 2 WCs, took the players off the field for 20 minutes, hoping the spectators would 'cool down'. But even after the players returned to resume play, the spectators could not be controlled, and Clive Lloyd had no choice but award the match to SL. As standby umpire, Zimbabwean, Ian Robinson said: "There was just a barrage of missiles. One glass bottle came out of the members' stand…….it was unbelievable." So, it was the 3rd game awarded to SL without the game being completed. After their 1st 2 matches.
Now it was the all-important Final against Australia at the Gaddafi Stadium. In front of a 35,000 strong partisan joint crowd of Sri Lankans and Pakistanis, Sri Lankan flag-waving spectators, Ranatunga and his boys must have been feeling at home! The date was 17th March 1996. Skipper Ranatunga won the toss and sent the Australians into bat. Despite contributions from skipper Mark Taylor 74 and Ricky Ponting 45, the rest of the batting could not cope with the Sri Lankan spin quartet of Aravinda 3/42, Murali, Dharmasena and Jayasuriya, who kept a tight rein on the Australian batsmen who managed a defendable total of 241 runs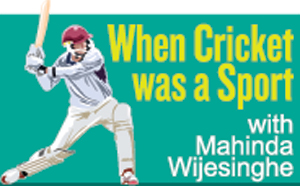 Then for the all-important chase. Both our openers were back with the total at 23. Cheered on by a delirious crowd, however, Gurusinha, as usual, started the fightback- 65 in 99 balls, Aravinda made his second century- 107* in 124 balls, in immaculate style, while Arjuna 47* in 37 balls, made short work of the chase. Shane Warne's 10 overs cost 58 runs, paceman Fleming's 6 overs were smashed for 43 runs, only McGrath returned respectable figures of 8.2-1.28-0.When skipper Arjuna made an angled stroke to the untenanted 3rd man boundary, to clinch victory, with 3.4 overs to spare, all hell broke loose. SL became WC champions for the 1st time.
What are the contributory factors that helped Sri Lanka go from zero to hero? Firstly, half the Sri Lankans had played over 100 ODI's each, and the Sri Lankan team that played in the final had a collective experience of over 1,000 ODIs. Indeed, Ranatunga had captained more ODIs than Mark Taylor had played in his entire career. Secondly, the average age of the Sri Lanka team was 27.5 years, hence, fielding, running between wickets, and catching played a key role. Sanath Jayasuriya 221 runs from 167 balls, with 30 fours and 8 sixes, bagged Player of the Tournament. Aravinda de Silva 448 runs, including 2 centuries and 2 fifties, at an average of 89.6, was adjudged Man of the Match in both the semifinal and the final. In fact, many observers felt, if Player of the Tournament was rightfully decided after the final, Aravinda would have bagged that award as well.
Finally, the leadership of Arjuna Ranatunga, who instilled a feeling of self-belief in his men, was the key factor.