Massive response for blood: National Blood Centre cancels scheduled mobile campaigns
By Chrishanthi Christopher
View(s):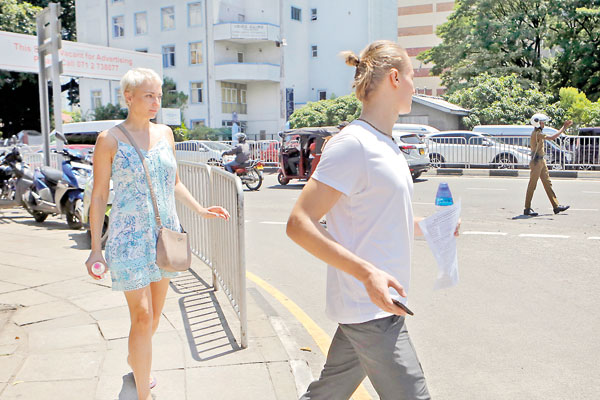 The National Blood Centre has said that in view of the overwhelming response to donate blood following the Easter Sunday carnage, scheduled mobile campaigns to collect blood in the country have been cancelled.
Medical Officer in charge of the blood bank at the National Hospital, Dr. Senal Rupasinghe said around 4500 people had thronged the blood banks of hospitals. Blood was taken from 3,700 of them. The others, he said, were sent back after details of blood group types, name and contact numbers were taken down. The plan he said was to collect 1800 units of blood countrywide but due to the huge response they were able to collect an excess.
Shortage of staff, insufficient space for storage and the decreasing viability of blood when stored for a long period of time also stopped them from taking blood from all those who came in a response to the plea for blood. Over 2500 turned up at the National Blood Centre in Narahenpita. Blood had been taken from 221 with 198 units of blood being collected. In addition, there was also stored blood that had been collected during regular mobile campaigns.