Why, why Mother Lanka?
View(s):

My dear Mother Lanka,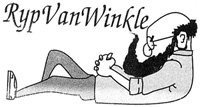 It is with profound grief and sadness that I write to you as we try to recover from the horrors of the bloodbath last week and come to terms with the fact that this land of ours may not be a safe haven any more. As we do so, we have many questions for which we are struggling to find honest answers.
Having blessed our land with peace after nearly 30 years of war, Mother Lanka, you kept us safe   when terrorism was erupting elsewhere in the rest of the world. For ten long years, we enjoyed that peace. Why did you suddenly decide that we should return to an era of terror and fear, Mother Lanka?
Even then, you gave our intelligence services warnings about last week's attacks, with the names of the attackers being provided and churches being identified as targets. Yet, why did you ensure that no one took it seriously, when even a Grama Sevaka should have known better, Mother Lanka?
Four years ago, when Aiyo Sirisena and the Green Man were chosen by voters to chart our destiny, most of the nation celebrated. Yet, how could you have chosen two people- who are so ignorant that they have both said that they knew nothing about the threats- to lead our nation, Mother Lanka?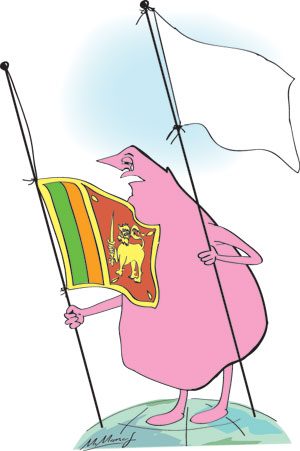 We thought we had a Security Council that had all the relevant people in it and that they discussed vital security issues. Why did you instead give us a Council to which the PM and the state ministers of defence were not invited but the 'Pala' running betting centres was welcomed, Mother Lanka?
When Aiyo Sirisena became our leader, we hoped we could trust him and that he would trust us. Why has he become so paranoid that he doesn't trust anyone, so much so that he endangers everyone's safety by not appointing anyone to act as Defence Minister when he is overseas, Mother Lanka?
We don't grudge Aiyo Sirisena his avurudu holidays because he too needs to get away from it all every now and then. Yet, when bombs were exploding in Colombo and elsewhere, why did it take 15 hours for him to return from Singapore which is only four hours away, Mother Lanka?
We know that the Green Man is no public relations expert at the best of times. Still, why did you give us a PM – and a set of ministers- who seem to grin and laugh when they are facing the cameras, forgetting the grief of hundreds of families who have lost their loved ones, Mother Lanka?
We had a time when Gota was our Defence Secretary and there were those who argued that he overstepped his mark. Why did you replace him with someone who thought that an attack was imminent but forgot all about it because he thought it wouldn't be of this magnitude, Mother Lanka?
First, we were told that no one- not even Aiyo Sirisena or the Green Man- knew about the warnings against the attacks. Then we had Harin and Mano proudly declaring that they were warned. Now that Hemasiri has resigned, should you not have Harin's father as Defence Secretary, Mother Lanka?
We still have among our midst the Field Marshall who knows a thing or two about fighting terrorism. Then, why is that, even in this darkest hour, Aiyo Sirisena refuses to appoint him to oversee Law and Order and the Green Man has still not spoken to him about the terror attacks, Mother Lanka?
We always looked to our clergy for guidance. While giving us men of integrity and wisdom- like the Cardinal who acted with composure and compassion but also had the courage to condemn intelligence failures- why have you also given us those who incite racism like the Gnanasaras, Mother Lanka?
After a disaster of this scale, when everyone has admitted to major blunders in our intelligence which has become the subject of ridicule the world over, why is it that not a single person has willingly resigned and the only chap who quit also did so only after he was asked to, Mother Lanka?
Aiyo Sirisena told us many hours after Sunday's blasts that he would change the heads of the defence establishment within 24 hours. That 24 hours have long since elapsed, so is it that Aiyo Sirisena cannot count properly or is this also like so many of his other promises, Mother Lanka?
Many ministers are alleged to have had links with the bombers. Another minister says that one of the bombers was detained previously but was released due to political influence. Why have none of these ministers apologised to the nation and why are they still in their positions, Mother Lanka?
With all these questions needing answers, it is difficult to say which is more: our distress at what happened or our disgust at the way it is being dealt with. Yet, we as a nation must unite. We must not identify every Muslim as a terrorist, just as much as every Sinhalese is not a racist, Mother Lanka.
We defeated terrorism before. It was a different kind of terrorism which had global sympathisers. Last Sunday's terrorists have no such sympathy, not because the world loves us more but because they too are affected by them. At least, let us hope that we can make use of that to defeat them, Mother Lanka.
To do so, we need leaders who take difficult decisions, put the right men for the right job and then, do not interfere in their work. We need leaders who have courage and a vision, who think about the next generation and not just the next election. At this time, that is my fervent hope for you, Mother Lanka.
Yours truly,
Punchi Putha
PS- In between reporting on all this mayhem, international media reported that a comedian was elected Ukraine's President. Once again, they failed to give us due recognition. Judging by what happened on Sunday and what has happened since then, we did that four years ago, Mother Lanka!