Highlights from the Mobile World Congress
By Mahesh De Andrado
View(s):
The Mobile World Congress(MWC)  is THE place to be for everything related to mobile. Everything from new phones, to gadgets, to new technologies are all showcased here. In case you missed it, MWC 2019 took place from  Feb 25-28, 2019in Barcelona , Spain.
MWC is the pioneer exhibition for anything related to mobile and smartphones
A key highlight of MWC 2019 was of course, 5G. Now we're still a bit of a long way off from 5G being mainstream. But that hasn't stopped phone manufacturers from pushing out flagship smartphones that are 5G compatible. Let's take a look at some of them.
Meet the 5G smartphone prototypes
Rather than focusing on climbing aboard the 5G bandwagon with brand new smartphones, companies such as Xiaomi, Alcatel and LG have been producing 5G variants of existing models. We assume that this is a tactic to hold off until 5G networks become commercially viable.
Say Hello to the Xiaomi Mi Mix 3, now with 5G (image Credits: AndroidPit) In a similar fashion Oppo and Alcatel also showcased prototypes of 5G smartphones. The Alcatel 7 (no relation to the original Alcatel 7), packs a Qualcomm Snapdragon 855 processor, 6GB of RAM and a 4,000 mAh battery.
OnePlus's 5G prototype was seen streaming a game from Shadow, which is a cloud-based game streaming service. Nothing more is known about the new OnePlus device except that it would be more expensive than their current lineup.
---
Samsung brings quite a bit to MWC 2019
Samsung usually unveils their flagship Galaxy devices at MWC, and they did not disappoint. The Samsung Galaxy S10 wasn't technically unveiled at MWC 2019 but they did make it a point to showcase their new lineup of devices. The Samsung Galaxy S10, S10+, S10 5G and the Samsung Galaxy Fold all pack Samsung's flagship Exynos 9820 chipset or a Qualcomm Snapdragon 855.
You get all the bells and whistles such as a dust and waterproof design, a 1440×3040 pixel display, and upto 1TB of internal storage with the S10+. As the name suggests, the Samsung Galaxy S10 5G is their entrant to the world of 5G. We still don't know how it will work with no actual 5G networks present. But we assume since it has 3G support, some form of connectivity will be possible until 5G is readily available.
The Samsung Galaxy Fold, is Samsung's first official foldable phone that's not quite affordable though. It has 512GB of internal storage and 12GB of RAM and is also 5G compatible.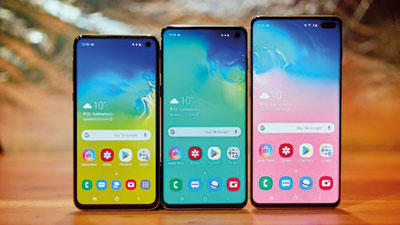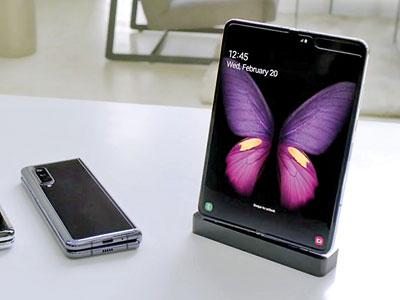 ---
Huawei left their mark at MWC as well
Not to be outdone by Samsung, Huawei too unveiled their own iteration of a foldable (but not affordable smartphone). Called the Huawei Mate X, the phone packs a 6.6-inch and 6.38-inch display as a main and rear display respectively. Open up the device and the two displays combine to become one 8" 2480×2000 display.
Unlike the Samsung Galaxy Fold, the Huawei Mate X folds outwards. On either side of the hinge are battery cells that give 4,500mAh battery capacity. In terms of other specs, the Huawei Mate X packs a quad camera setup.
This comprises of a 40MP, 16MP, 8MP and a TOF camera. There's no selfie camera per se as you can use the quad camera set up to snap a selfie as well. There's also 51GB of onboard storage, 8GB of RAM and expandable storage via Huawei's proprietary NM Card slot.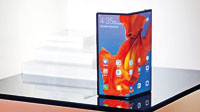 ---
Nokia is back (and triggering our inner Trypophobia)
Remember when Nokia had their PureView lineup of smartphones? Well, they're coming back with a new model. Meet the Nokia 9 PureView. A smartphone that packs not one or two or three, but five rear cameras. Yes, you read that correctly. That's 3 monochrome sensors and 2 RGB sensors.
According to sources, the Nokia 9 PureView showcased at MWC 2019 can capture a whopping 1200 layers of depth. For comparison, a standard smartphone or even a high end one for that matter can capture anywhere between 3 and 7 layers. This in turn puts the Nokia 9 PureView theoretically on par with a normal DSLR or Mirrorless camera. Are we about to see a change in the tides of DSLRs as well?
The Nokia 9 PureView packs everything you would expect from a 2019 flagship smartphone. It sports a Qualcomm Snapdragon 845 processor, 6GB of RAM and 128GB of internal storage. There's no expandable storage which is weird considering that it might be needed given the caliber of the cameras. Now if only we could get those cameras in a straight horizontal or vertical line.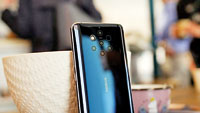 ---
A 4K display on a phone? Well, why not?
We've seen 4K displays on smartphones. We've also seen triple camera setups on smartphones. So what makes the Sony Xperia 1 so special? Well, for starters, the 4K display it packs is a 10-bit HDR one tuned by the Bravia team. In addition, the triple camera system has been developed alongside the Sony Alpha team.
Given that Bravia and Alpha are the company's strongest lines of products, we can expect great things from this smartphone announced at MWC 2019.
In addition, the Sony Xperia 1 allows you to shoot both photos and videos at 21:9 resolutions, as well as record video at 24fps. In case you didn't know, 24fps is the standard for motion pictures. So if you're a content creator, the Sony Xperia 1 might just be what you've been looking for.
---
And that about wraps it up
As you can see, most of the hype for MWC revolved around folding phones and the race to push out 5G phones. Leaving foldables aside (pun intended), investing in a 5G phone right now, especially in Sri Lanka is not exactly a cost-effective move.
As we said above, until 5G networks are ready, it's most likely that these phones would operate at 3G level speeds. If your daily work requires you to have fast internet access, you'd be better off getting a regular 4G smartphone and waiting till 5G networks are actually usable.
That being said, it's extremely exciting to see what new features smartphone manufacturers have to offer. Foldable smartphones, 5 camera setups and even using a phone to stream games, all open up a multitude of possibilities for the future. We are definitely living in exciting times.
The author is a senior tech writer for ReadMe a leading tech news provider. For more infor log onto readme.lk