Bump N Grind to promote Sri Lankan Hip-hop/Rap artist
View(s):

'Bump N Grind' is an event brand which was started with the idea of promoting 'Hip Hop/RNB', 'Rap' artistes and this will be a monthly event featuring Sri Lankan hip-hop/rap artistes.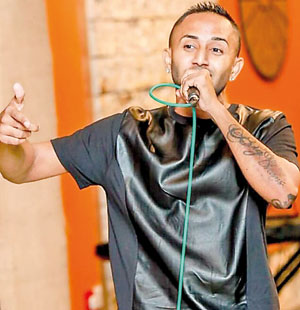 The very first Bump N Grind Concert was held at the W Lounge, Horton Place on 1st February with many local talents. The first episode was graced by 'Rude Bwoy Shiraz', one of the first rappers in the industry and also the one the only ragga/dancehall rapper in the island. He is the main character behind super hits 'Wise Kaari', 'Bambarapadam' and 'Paaradeesaye'.
The event is organized by DJ Minol Dee, who is one of the
leading DJs in the music scene in Sri Lanka.
'I really wanted this concept off the ground, as I strongly believe that there are so much of young English Rap/hip hop talent in Sri Lanka. Some of them even have their own originals but we hardly hear them or see them in action, on radio or TV.  So I decided to create a platform for our English rappers to perform and introduce their originals to the audience in return,  will help them to groom their skills to live action too' Minol explained .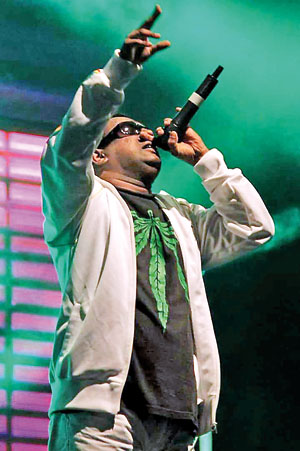 The second episode of the Bump N Grind, came alive at the same venue on Friday, March 1st.
'This Time we featured 'Spike' one of the most talented upcoming hip-hop/rap and an award-winning Urban/Hip-Hop artiste from Colombo. Won the 'Best Rap Performance' award, and was nominated for two other categories in 2013 at Derana Music Video Awards, 'Spike' is the creator of 'Crossroads'. Spike has released two more singles, 'I Wonder' (2017), a Dance-Pop track which was featured in BBC Asian.
Not only that, the crowd was entertained with great music from the 90"s, Oldskool and early 2000's, hip-hop and dance floor music filled by the spin masters, supun, Dilan Jay, Loop Out, Base craft and Minol D.
'The third  episode will be held towards the end of March with a few changes to make for better action on stage .