Realize your international
DR.EAM with IMC after O/Levels
View(s):
Start your Pre-Med A/L embedded programme with Excellent Medical Career Opportunities in USA, Canada, Australia, UK and Europe.
IMC offers the Foundation in Science A/L embedded FIS/Pre-Medicine Programme in Sri Lanka for Students who wish to continue their higher education overseas. The programme exclusively designed for students who successfully completed their Local or London O/Ls, who wants pursue their medical career dream. Upon successfully completing and passing the final examination candidates will be enrolled in the Faculty of General Medicine. Sri Lankan students now have the privilege of applying to the Foundation in Science A/L embedded FIS/Pre-Medicine Programme followed by the Doctor of Medicine (MD) Programme through International Medical Campus (IMC).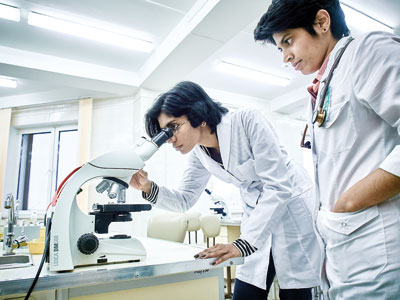 IMC – EXCLUSIVE PARTNER OF KAPLAN MEDICAL
IMC is the exclusive partner in Sri Lanka/Maldives representing Kaplan Medical.  Kaplan Medical is the world's largest and premier provider of USMLE test preparation that helps thousands of aspiring Medical Doctors to become an ECFMG, USA Certified Medical Doctor and apply for the US Residency through the KAPLAN USMLE Preparation.
IMC provides unparalleled opportunities for students who are aspiring to become medical practitioners in the future. Students will be guided and advised on university selection, exam preparation, financial commitments, visa assistance, pre-departure briefing and post settlement arrangements.
Admissions for 2019 intakes have opened now, therefore students and parents are encouraged to directly contact International Medical Campus (IMC) for admissions and inquiries.
IMC Colombo
- 0773 08 88 40
No. 154, Havelock Road, Colombo – 05.
IMC Kandy
- 0777 23 00 33
No. 21, Srimath Kudarathwatta Mawatha, Kandy.
IMC Negombo
- 0759 66 64 44
No. 349/2, Main Street, Negombo.