Meet TOP Malaysian University representatives in Colombo and Kandy
View(s):

Edlocate with the Malaysian universities it represents in Sri Lanka and the Maldives has jointly organised INTERVIEW sessions for prospective students both in Colombo and Kandy. Students are able to discuss with the University representatives and Edlocate counsellors on the best study options for them for both under and post graduate studies to enrol in the upcoming July & post July 2019 intakes. These discussions will enable students and parents to decide on the university, course, pathway based on their preferences as well as academic capabilities,  course fees, entry requirements  and scholarship opportunities.  Students can opt to study partially in Malaysia and transfer to an Australian university if they so wish to.

Edlocate officially represents:
Monash University Malaysia*  
Monash is one of the world's leading international education institutions with an extensive global reach. Courses at Monash Malaysia are accredited in Malaysia and in Australia.
Monash offers undergraduate and post graduate courses in all disciplines including Medicine.
International Medical University ( IMU)*
IMU is Malaysia's first and most established private medical and health Sciences University and offers wide range of study options for students seeking to pursue a career in healthcare disciplines. MBBS programme offers the transfer options to selected universities in foreign countries including ANU, University of Adelaide, UNSW, UTAS, UWS & University of New Castle in Australia, all of which are represented by Edlocate.
Swinburne University , Sarawak Campus *
A leading Australian University in Malaysia, this university offers the same high-quality education through undifferentiated courses and equal academic standards as the Melbourne campus. Swinburne University's popular courses are in the areas related to Business / Design/Engineering/Science & Computing.
Taylors University*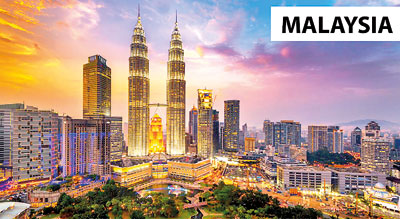 Taylors University has ranked no 4 in the world for graduate employment rate and works in collaboration with over 3000 global career partners. The programmes in high demand at Taylors are in Architecture /Biosciences/Culinary Arts & food studies/ Hospitality/ Arts / Pharmacy and Business.
INTI International University & Colleges
INTI provides access to the global resources, best practices, teaching methods, international faculty and learning management systems that are truly world class. INTI has cultivated strategic partnerships with some of the leading universities in the world including University of Wollongong in Australia. INTI's IT courses offered in collaboration with IBM is its star attraction.
Curtin Sarawak University
Curtin University Malaysia is a leading Australian university in Malaysia and students joining Curtin will become part of a larger global university with a strong international focus.  Curtin offers internationally well recognised courses in Business / Engineering /Science and Humanities.
Manipal International University (MIU)
Manipal International University is a full-fledged Malaysian university offering multidisciplinary programs with a focus in the fields of Science, Engineering and Management & Business. It is a member of the Manipal Global Education Group.
Why Malaysia has become one of the most preferred education destination in the world among international students:
One of the many reasons why international students choose Malaysia is because of its cost-effective, high quality tertiary education.
Through credit transfer programs and advance standing arrangements Malaysian Universities provide pathways to other international universities in Australia / USA & UK.
Peaceful, safe environment and low cost of living when compared to other popular study destinations.
Students can obtain similar qualifications as the main campuses in Australia at a lesser tuition fee and even transfer to the main campus after part studies.
Enrolments are now open for May / July & Sept / Oct 2019 intakes. All Malaysian universities we represent offer merit based scholarships to high achievers. Our experienced counsellors will guide students from application process up until get the student visa without charging any fee.
These interview sessions will conduct on 6th March at Queens Hotel ,Kandy and 7th March at Taj Samudra , Colombo .Call  Kalani on 0771770361 for appointments in Colombo and Sumudu on 076 6269093 for appointments in Kandy .