Ravana Sithabhilashaya at the Lionel Wendt
View(s):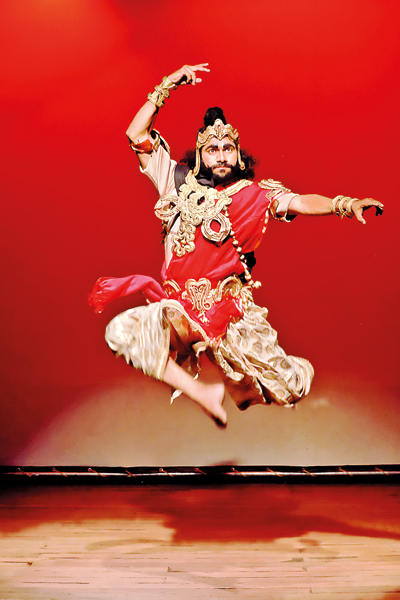 Ravana Sithabhilashaya – a musical, will go on the boards at the Lionel Wendt Theatre on  January 18 at 3.45 and 7 p.m.
In a recent review Prof. D. C. R. A. Goonatilleke calls Namel Weeramuni's interpretation of the play as "innovative, superhuman". "There is a vigour and newness about Weeramuni's production…. Visually the production was not merely pleasing; it was a treat. The musical direction by Jayantha Aravinda and Lionel Goonatillake was beyond praise. Song, dance and spectacle – the production used the resources available to stagecraft in 2018 with consummate skill.
"Ravana Sithabhilashaya is likely to go down in the history of Sinhala drama as a landmark stylised play of our times."
The play is jointly scripted by Professor J. B. Disanayaka and Namel Weeramuni who has directed the play. The cast comprises Rajitha Hevathantrige, Surangi Kosala, Chaminda Mirihagalle, Nihari Somasiri, Nilaksi Helapitiya, Guvani Uvindya, Saman Liyanarachchi, Mahesh Rajaguru, Sriyani Rupasinghe, Nishanta Ajith, Amith Prasad and others.
Choreography is by Akila Palipana and Malini Weeramuni created the beautiful costumes.