Banks' belt-tightening, exchange rate impacts on house constructions
View(s):
Loans issued to Sri Lanka's house and property construction has seen a dramatic decrease recently, mainly as a reaction to the warnings by Central Bank and IMF on banks' exposure to non-performing loans. Non-performing loans rose to 3.5 per cent from 2.5 per cent last year, however according to the Central Bank this is below historical trends. According to the IMF, the real estate segment makes up only 11.2 per cent of the total outstanding loans.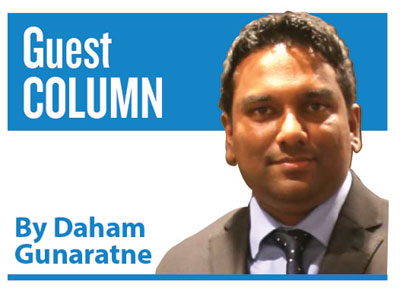 With the banks limiting their exposure to loans and being more risk-averse, the growth of loans for construction has dropped from 40 per cent in early 2016 to 17 per cent in Q3 2018. Loans for personal housing mirror this effect by dropping from 35 per cent to 13 per cent in the same period.
The growth of real esate GDP has also mirrored the decline in loans, albeit at a lower level, dropping from 10 per cent by the end of 2016 to 2.2 per cent growth by the 3Q2018.
The dramatic rise in the US dollar exchange rate to the Sri Lankan rupee recently has also not helped the industry and house builders, pushing the cost of materials up with each increase in the exchange rate. The cost of electrical wiring, rubber and PVC pipes has shown a sharp growth increase by around 10 per cent, 8 per cent and 6 per cent, respectively, according to the Materials Price Index by the Central Bank. However, there is some welcome news for the house builders, with the price growth of steel that rose sharply recently declining to 4.2 per cent from a peak of 14.9 per cent by the end of 2017. Timber price growth has also shown a decline in the past year. What this means is although the price growth has come down for a few items, the prices are still increasing for these materials.
The cost of labour increase coupled with the lack of labour has been another major concern for those looking to not only build their house but also for major construction companies. Surprisingly, the data issued by the Central Bank's Construction Related Wage Index shows that the growth in wages for master carpenter, master masons and helpers have dropped in the last two quarters leading up to the third quarter of last year. The biggest drop has been for the helpers/assistants, with a drop in wage growth from 14 per cent to 4 per cent in the space of two quarters. Again, for clarity, this data points to the growth in wages slowing down and not a reduction in wages.
Despite some positive news, overall sentiments and facility to get loans to build a house has been quite bleak. With banks trying to further reduce their exposure and risks to bad debt this year, the lending criteria might tighten and only those with a good credit history and a stable career might be able to easily obtain loans. This, however, is bad for the growth of the real estate industry as those who aspire to get their foot in the property ladder but require a loan should be given the option to easily obtain a loan if they meet the affordability requirements.
Housing is a major requirement for the population and 85 per cent of the population lives in single or storied houses, according to the Census. While it's much cheaper to buy a condominium in an urban area (mostly around Colombo), the vast majority of the country still relies on individual housing.
Future constructions to be more costly
The effects of the exchange rates on price of materials are also deeply felt by the construction companies, who are currently building the sky scrapers in and around Colombo. With the combination of increasing land prices and cost of construction, any future developments will inevitably be priced higher than currently, making the current apartment prices unable to be matched in future.
With most analysts predicting that the USD exchange rate to the rupee will not be going down significantly in the near future or going down at all for that matter, it's a given fact that cost of most things imported will go up or remain at the current high levels. With constructions there are many elements that are imported, and many luxury developers import even more components than for an affordable development.
What does this mean for the buyers and house builders? Property buyers, especially those buying in the condominium sector will be looking at higher prices to come as developers will not be able to pass any price discounts due to very thin margins caused by the increase in construction costs. It is therefore hard to expect property prices to be significantly lower than what it is now and therefore it would be a wise bet to buy properties now before developers start passing the increase in construction costs to buyers in terms of price increases.
This (high construction costs) would also mean that fewer developers than now will be going ahead with their plans and as a result fewer units coming to the market. The current units coming to the market are from developments that were launched two to three years ago, therefore any new projects commencing this year will have their developments completed around 2022-2023 when these price increases are likely to be felt. It was explained in a previous article in this column why the Sri Lankan property market will not experience a price crash caused by a bubble as the indicators of forming a bubble are not prevalent in the market today. Other developers who still wish to go ahead with their construction plans may look at other options such as building commercial property (within commercial areas) which are in fewer supply and more in demand and which will also likely give them a bigger profit margin than residential property.
As for aspiring home owners who need to build their house, being innovative and creative with the design of the house might be a way to reduce the construction costs, which might also mean the amount of the loan going down and thus becoming easier to obtain a loan.
(The writer is Managing Director, Lanka Property Web (Pvt) Ltd and can be reached at daham@lpw.lk)