Sprinter Kumarage banned for doping
By Susil Premalal
View(s):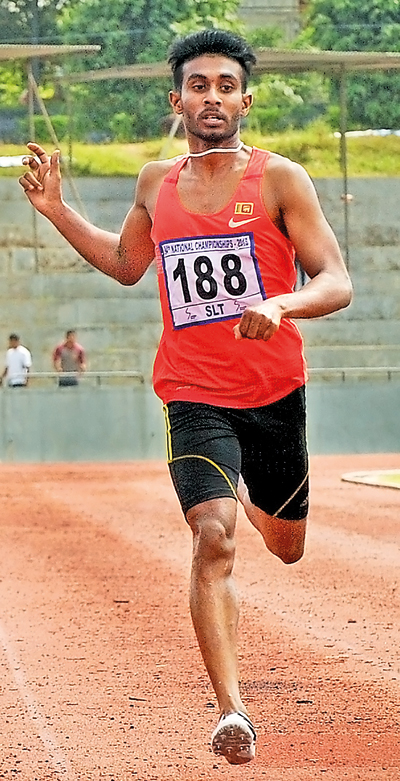 The Sri Lanka Anti-Doping Agency (SLADA) yesterday imposed a temporary ban on star athlete Kalinga Kumarage for having used prohibited drugs.
Initial medical tests had proved that Kumarage had used a banned substance  called anabolic androgenic steroid while competing in the Men's 200m and 400m events at the Sri Lanka Army Athletics Meet held in October at the Sugathadasa Stadium in Colombo.
Director General of the SLADA Seewali Jayawickrema said that the medical tests were done in New Delhi, India after they had collected urine samples of athletes on a random basis.
"Kumarage could now provide his urine 'B' sample for further medical tests but he will need to bare all costs for this exercise", said the Head of the SLADA.
The urine 'B' sample would cost approximately US$ 200.
Kumarage had represented the country in several major international events and was a member of the Sri Lankan contingent which won a Silver Medal at the Asian Senior Track and Field Meet held in India in 2017.