Re-laying of Diyagama athletic track delays
View(s):

The re-laying of a synthetic track at the Diyagama Training Centre will be delayed by at least three months due to a recent management change in the contracting company and failure to obtain Cabinet approval by the Sports Ministry for proposed additional work.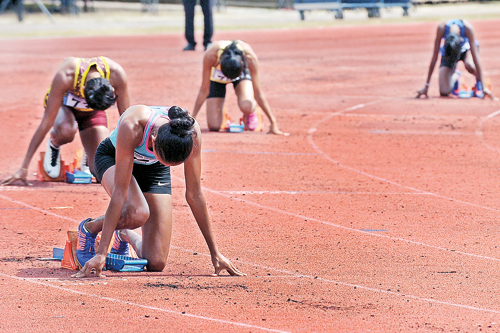 The project was expected to be completed by December 31 this year but the contractor has said they will finish by April 2019. The scope of work includes re-laying of the 400m warm-up track, re-turfing of the ground and several other works.
The Sports Ministry, through an open tender, granted the project to CML-MTD Constructions Ltd for a sum of Rs. 310 million but had proposed several additional works amounting to over Rs. 100 million.
"When the amount of additional works increases by over 10 percent of the total value of the tender, they need  Cabinet approval but this has been delayed for several months," a source from the contracting company said. "This is one of the main reasons for the delay. The other is a change of management at our company. Hopefully, everything will be back on track by next week."
"They promised to get the Cabinet approval as soon as possible," he continued. The redevelopment of the Diyagama multi-sports training centre started in March this year. A 50 m swimming pool, cricket ground, an internationally equipped sports academy, modern gymnasium, baseball ground, lecture halls, conference halls, hostels and a national sports school are also to be constructed.
The project is expected to be completed by 2020 with assistance from the Sri Lanka Army, at an estimated cost of Rs.7500 million. The work first began in 2008 but was halted halfway due to reasons including lack of funds.
Meanwhile, a Sports Ministry source said they are now re-tendering the two tracks in Matale and Ratnapura. The Ministry had called bids for re-laying of two new tracks there this year but the Cabinet approved evaluation committee recommended a re-tender following several objections.