Charles Cumming: The wannabe spy who became a spy writer
View(s):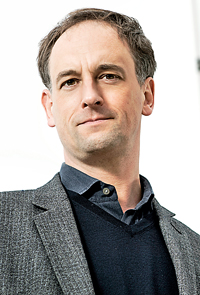 Charles Cumming would have been a spy, but, failing that, he opted to be a spy writer- with hindsight a very fortunate turn of fate as he is today one of the best in the craft, one of his novels, The Spanish Game, having been described by The Times as amongst "the six finest spy novels of all time", alongside Tinker Tailor Soldier Spy, Funeral in Berlin and The Scarlet Pimpernel.
Charles grew up with the benefits of a very privileged education. After boarding prep school he was sent to Eton and then to the University of Edinburgh where he was to acquire a first class in English. Writing was something he had always aspired to, but he seemed to lack a story. It was his brush with the United Kingdom's Secret Intelligence Service (MI6), while aspiring to be a secret agent, that sparked off his imagination. His first novel, titled A Spy by Nature, he says was one third autobiographical and two thirds fictitious.
He gave birth in the book to Alec Milius, the 'loner' spy in his early twenties whose first task entrusted by the Security Service is to sell doctored research data on oil exploration in the Caspian Sea to the CIA.
With his experience while he was training to be with the M16, Cumming keeps abreast of such espionage writers as Eric Ambler, Len Deighton and John Le Carré in what is, peculiarly, a very British genre with Brits beating the French and the Americans to very distant 'also-rans'.
His taut, fast-paced thrillers with clever plots have all been bestsellers. His second novel Hidden Man (2003) is the story of two brothers investigating the murder of their father, a former SIS officer, at the hands of the Russian mafia. It also throws light on the clandestine role played by SIS and the CIA during the Soviet war in Afghanistan.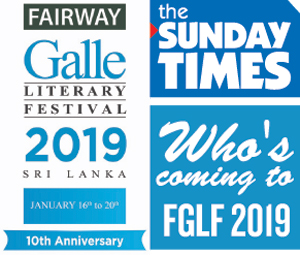 In The Spanish Game (2006) Alec Milius returns- to be embroiled in a plot by the paramilitary Basque nationalist organization ETA to bring down the Spanish government.
Typhoon, listed by The New York Times as one of the 100 Notable Books of 2009, is a political thriller about a CIA plot to destabilise China on the eve of the Beijing Olympics. The story spans the decade from the transfer of the sovereignty of Hong Kong in 1997 to present-day Shanghai.
The Trinity Six is a thriller about the discovery of a sixth member of the Cambridge spy ring, published in 2011.
A Foreign Country, published in 2012, was to win the CWA Ian Fleming Steel Dagger for Best Thriller and the Bloody Scotland Crime Book of the Year. Based on the disappearance of the first female head of MI6, it is the first book to feature Thomas Kell, disgraced M16 officer looking for redemption, who stars in two sequels: A Colder War and a Divided Spy.
In June this year came out The Man Between, a stand-alone thriller about a writer, Kit Carradine, who is drawn into the world of espionage.  A potential classic, The Times called the thriller "a wonderfully old-fashioned tale — more Eric Ambler than John le Carré — of an ordinary man out of his depth in the world of espionage." Author Peter Robinson hailed the book as being the best of Cumming's thrillers- "full of thrills, wit and fine writing, with a plot and themes that might have been taken from today's headlines."