Eight deaths, 100 accidents a day: Questions over road safety measures
Road accidents
View(s):
On an average eight people died in one hundred accidents every day on Sri Lanka's roads this year also just as last year, showing no improvement with regard to road safety measures.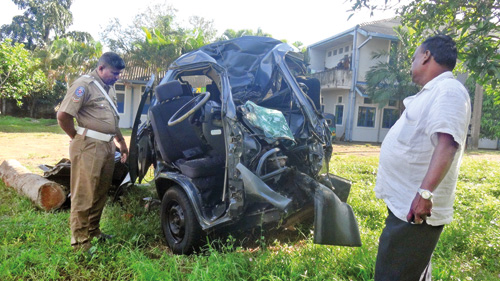 Police statistics shows 2,835 people died in 2,710 fatal accidents reported from January 1 to November 30. The accidents left 7,686 persons with severe injuries and 11,325 with minor injuries. The dead include 935 motorcyclists, 856 pedestrians, 218 drivers and 399 passengers.
The total number of accidents – fatal and non-fatal – for the first 11 months of the year was 32,560, according to the statistics.
"Negligence and drunk-driving are the main causes for fatal accidents," Police Media Spokesman Ruwan Gunasekara said.
The National council for Road Safety said new regulations aimed at minimising road accidents would be introduced next year.
Menawhile, SP Gunasekera said more Police officers had been deployed to crack down on drunk driving during the festive season.