The return of Magical Nanny
'Mary Poppins Returns'
View(s):
Hollywood musical fantasy movie 'Mary Poppins Returns' directed by Rob Marshall is now being screened in theatres in and around Colombo. The film depicts how the magical nanny returns Decades after her original visit, to help the Banks siblings and Michael's children through a difficult time in their lives.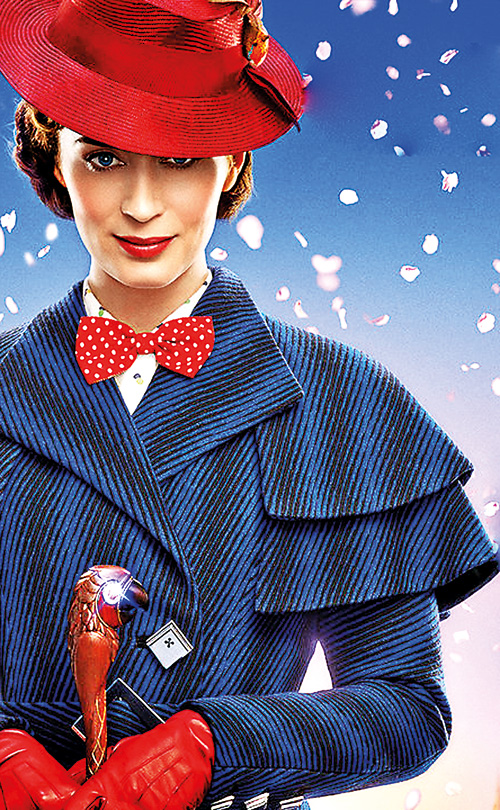 Set in 1930s depression-era London the story is based on the book series of the same name by P. L. Travers and it is sequel to 1964's popular musical Mary Poppins. It stars Lin-Manuel Miranda, Ben Whishaw, Emily Mortimer and Julie Walters with Colin Firth and Meryl Streep.
Drawn from the material in PL Travers' additional seven books, in the story, Michael (Whishaw) and Jane (Mortimer) are now grown up, with Michael, his three children and their housekeeper, Ellen (Walters), living on Cherry Tree Lane. After Michael suffers a personal loss, the enigmatic nanny Mary Poppins (Blunt) re-enters the lives of the Banks family, and, along with the optimistic street lamplighter Jack (Miranda), uses her unique magical skills to help the family rediscover the joy and wonder missing in their lives. Mary Poppins also introduces the children to a new assortment of colorful and whimsical characters, including her eccentric cousin, Topsy (Streep).
The Walt Disney Pictures production, the film marks one of the longest gaps between film sequels in Disney history at 54 years.
The film received a number of nominations including four at the 76th Golden Globe Awards (including for Best Motion Picture – Musical or Comedy), nine at the 24th Critics' Choice Awards and a SAG Award nomination for Blunt at the 25th Screen Actors Guild Awards.